You've been in your home for several years, maybe your family has grown and you need more space.  Or maybe you're now empty nesters and you are ready to downsize.  The reasons for moving can be varied, but your motivation for moving should be at the center of the decisions you make during the process.  Whether it's choosing the right real estate agent, attorney, contractor or other professionals, your motivation should be factored in by those parties as well.
So you've decided to sell.  What do you do first?
Right now we are in a very strong Seller's Market, meaning that sellers have the upper hand.  The inventory of homes for sale is at a record low and the demand by buyers is at an all-time high.  When you combine those factors with record low-interest rates on mortgages, selling now is a good thing.
Step one: Getting your home ready.
Before you even think about putting your home on the market you'll want to do whatever you can to get it ready for a quick sale.  You may want to hire a Home Inspector to do a pre-inspection to let you know issues that may come up later in the process, fix them now if you can. Here are several things to consider doing to make your home more attractive to buyers.
Declutter! If you don't use it, lose it.  You might need to rent a storage unit, or pack things in boxes and store them in your attic or basement (but try to keep those boxes out of sight!)
Do a deep cleaning. Wash the windows, dust everything, clean the appliances, and shampoo the carpets. You can do an impeccable job yourself, or you can hire a professional cleaning company.
Consider painting.  If you're going to paint, again, hiring a professional may actually save you time and help you net more money. Make sure that you paint the walls neutral colors.  Stick with off-white, light grey and beige.  Don't paint an accent wall, remember that buyers want to be able to imagine their things in the home, so keep it simple.
Floors. Is there hardwood flooring under the carpets? If so, consider taking up the carpet and having the hardwood refinished.  Hardwood floors are one of the most sought-after things by buyers.
Should you renovate?  That depends. Does your kitchen have the original knotty pine cabinets from the 1950's?  Does your bathroom have that ugly pink tile that was all the rage in 1962?  You can do renovations, but consider that you'll only recoup about 70% of what you spend on the renovations when you sell.  Additionally, your taste in cabinetry or countertops may be very different than a potential buyer's taste. Usually, we tell our seller's NOT to do renovations unless the areas are in such a bad state that a buyer would be totally turned off.  In many cases, buyers are prepared to do some renovations to reflect their taste and style.
Curb Appeal. You'll want to consider the outside as well.  Make sure that landscaping looks maintained.  A weekend and a couple of hundred dollars spent on mulch and shrubs can make your curb appeal go from drab to fab!
Remember the quote from Real Estate Shark Barbara Corcoran: "Buyers decide in the first eight seconds of seeing a home if they're interested in buying it.  Get out of your car, walk in their shoes and see what they see in the first eight seconds."
Step two: Hiring the right agent to get your home sold.
You'll notice I didn't mention the idea of selling as a FSBO, or For Sale By Owner.  Here's a recent post about why that is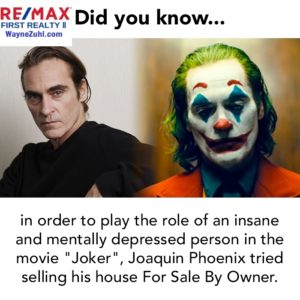 NOT a good idea.  You'll actually NET MORE MONEY when working with an agent, so I strongly suggest going that route.
When you do hire an agent, there are many things to consider.  Meet with the agents you're considering and let them know your motivation and why you want to sell.  Make sure your agent is on board with your goals.
Here are several questions you should ask before agreeing to sign a listing contract:
Have you sold homes in my neighborhood?  This isn't as important as you'd think, but if you're selling your home in Cranford, you wouldn't want an agent that is from Cape May, even though he might be your cousin or friend.  The reason is that your agent needs to know your local market and be a member of the local MLS (Multiple Listing System) to be able to market your home to buyers looking in that area.  At a minimum, the agent should have successfully listed and sold homes in neighboring towns, if they haven't sold any in your town.
How long have you been in the business?  You'll want an agent that has some experience, especially when it comes time to negotiate.
What designations/awards do they have?  A good one to listen for is SRS, a Sellers Representative Specialist.
How will they safeguard you and buyers against COVID?
How did they come up with a suggested list price?
How will you market my home?  This is one of the most important questions to ask. Things to consider:

Which MLS will you use to list my home?
Do they use IDX (Internet Data Exchange) which allows your home to be put on other the websites of otehr companies as well as Zillow, Realtor, Homes, etc. and exposes your home to more potential buyers.
Who will take the photos for the listing?  You want an agent that uses a professional photographer.  Also, ask about Matterport photography which is a high tech 3D method of photography that lets buyers do a walkthrough of the house on their computer, phone or tablet.
Will they also provide floorplans?
Do they use an appointment system like ShowingTime? This makes setting showing appointments easy for you to manage via a 3rd party appointment center.
Will they do an Open House?
Will the agent list your home as "Coming Soon" for a few days prior to showing to build excitement?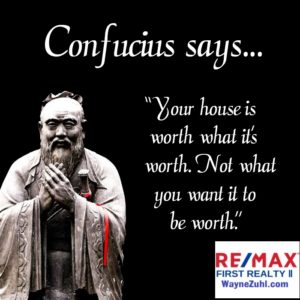 These are just some of the questions you want to ask.  Ask everything that you need to until you feel that you've found the right agent to market your home.
Regarding the listing price, it's better to underprice the house and create excitement than overprice and let your house sit unsold.  Underpricing will likely result in you getting even more than you're asking for the house.  The old logic of pricing it high and having room to negotiate is a strategy that does NOT work.
Buying another home. If you're planning on buying another home (downsizing or upsizing), you should have a discussion with the agent who's listing your home for you.  Since you already have a relationship, you'll likely work well with them in the purchase of your new home, if it's in NJ.  If you're moving out of the area, ask the agent if they can refer to you an agent where you're planning to move.  If they have a good relationship with that agent, they can even oversee the transaction for you.  Either way, you'll need to start looking for your "new" home right away, as homes are moving very quickly right now due to the low inventory.
Step 3: You're on the market!
Your home is now on the market.  Photos have been taken, your listing is on the MLS and all the important Real Estate websites.  In this market, you can expect showings right away and you need to be prepared.  Here are some considerations for you to think about when it comes time to show your home:
You don't want to be in the house while it is being shown. If you're present, potential buyers may be uncomfortable and leave before they've seen all the glory that is your home. If you're present, potential buyers might say things about your home that insult you and may impact your negotiations later. It's best not to interact with the buyers at all.
Make sure that beds are made, and the house looks clean and tidy.
Give your carpets a quick vacuuming before you go.
Make sure that there are no dishes in the sink. Pick up after the kids and pets.
Remove personal and religious items. This allows potential buyers to see themselves in the space without needing to identify with you first.
Make sure your valuables and medications are hidden, preferably locked in a safe.
If you own any firearms, make sure that they are out of sight and locked up as well.
You might want to burn a lightly scented candle or bake some cookies to make the home smell wonderful, but make sure that you extinguish all flames prior to the showing.
Avoid strong-smelling sprays and strong food odors before showings.  Fresh air is always the best smell.
Turn on lamps and lights to make the house look bright.
Do things to make the home feel inviting, but don't leave doors unlocked. Your agent should put a lockbox with a key outside the house that the showing agent will have access to.
If after a week to 10 days, you haven't had any showings, chances are that you've overpriced the home.  Consider a price reduction if this is the case.  This is a hot market and homes that are priced to sell will sell quickly.
Step 4: Here come the offers!
Your home has been on the market for several days.  If you've priced the home right and your agent has done their job in marketing your home, you should have offers coming in.  You may get one great offer, or there may be multiple offers coming in.  If there's only one, and it's reasonable, you may consider the old real estate adage: The first offer is the best offer.  Your agent will be able to help you determine if there's any room for negotiation.
Multiple Offers. When selling in this market, the situation that you're really hoping for is multiple offers coming in on your home.  The best way to encourage multiple offers is to price your home to sell! Overpriced listings do not get multiple offers, if they get any offers at all!
Bidding Wars. Bidding wars drive up your selling price, but there are risks involved in signing a contract for more than your house is worth. A buyer who is applying for a mortgage will need to obtain an appraisal. If the sale price you agreed upon is more than the home is worth, the house will will not appraise out. This could mean that you lower the sales price anyway.
The strategy that we encourage our sellers to follow is to establish a date and time for buyers to submit their highest and best offers.   Doing this allows you and your agent to go over all the offers and consider the different factors that will result in you accepting an offer.
Things to consider when accepting an offer:
Price.
Terms.  There can be strings attached.  When your buyer can close may be a factor.  Accepting an offer for slightly less money that can close in 30 days may be better than waiting 60 or 90 days to close. Do you need the closing to coincide with the purchase of your new home?
How much money are the buyers putting down? Buyers who are putting down a large down payment is more likely to get the financing approved than someone with a smaller down payment.
Will the buyers be applying for an FHA or Conventional loan? FHA has stricter limitations and may force you to do additional work for the loan to clear. Your agent can help you decipher the requirements.
Once you agree on an offer and you're happy with the price and the terms, your agent will present the contract for you to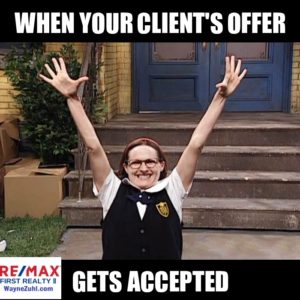 sign.  In NJ the Standard Form of a Real Estate Contract is 14 pages long.  You'll need to sign the first and last page as well as initialing all the pages except the first one.  You may need to sign some other documents as well, this is normal.
Once the documents are signed you'll want to have an attorney review the contract.  Your agent can usually refer you to a Real Estate Attorney.  I suggest using an attorney who specializes in Real Estate.  A Real Estate transaction can have many nuances and having an attorney who's well versed in them will work to your benefit.  Remember, the buyer is the "other side" but is not the enemy. You want the attorneys to work together to achieve the goal that you and your buyer both want which is to get to the closing table and close the sale.
Attorney Review can take as little as a day to several weeks, but the norm is about 3 business days.  During the Attorney Review period, you can still show the house, and you can still accept offers.  However, if you had multiple offers and asked for highest and best offers, you may want to stop showing the house so that you don't upset your buyer.
Step 5: Contract to Closing
Once the Attorney Review is completed you are now in what is called Under Contract or Pending status.  Ideally, all showings will stop, unless you're looking for backup offers.  During the Under Contract phase, several things will take place.
Inspections. Your buyer has the right to do a home inspection with a certified inspector.  During the inspection, they'll examine all the systems in the house (plumbing, electric, heating) as well as checking the appliances, doors, windows, etc.  They may also check for radon gas and wood-boring insects.  A few days after the inspection, a report will be submitted to the buyer who may ask you to make specific repairs.  Often, there is a re-negotiation done and repairs and or credits may be offered.
Walk-through. After repairs are made the buyers are entitled to do a walk-through to see that the repairs have been made.  You may need to provide receipts for work completed, so hold on to them.
Appraisal. An appraisal will also be performed at the expense of the buyer.  An appraiser will likely need to come into the home to take measurements.  Your agent may need to contact the appraiser if the home appraises below the sale price.  The agent should be able to share comps that support the sale price.
You've got to start packing.  Your home should be fully packed a couple of days before the closing.  Yes, you'll be living out of suitcases, but when the movers arrive, you want them to be able to quickly move all your belongings out of the house.  If the closing is scheduled for early in the day, you may need to have the movers come the day before and store your belongings to help avoid headaches the day of the closing.
Step 6: Closing and moving into your new home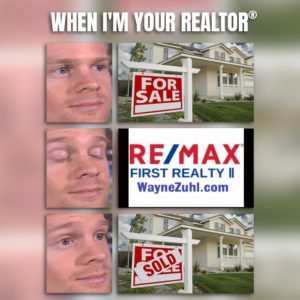 T-minus 3 days and counting.  You're scheduled to close in 3 days, you should have gotten the preliminary closing disclosure from your attorney.  Go over it with a fine-tooth comb and make sure that everything is in order.  At this point you should be living out of boxes, it's difficult but worth it.  It's very likely that your attorney will have you sign the selling documents a few days before the closing.  This can usually be done through e-signatures.
The day before the closing, you want to have as much out of the house as possible.  If movers are coming early in the morning, get the kids and pets out and let the movers do their thing.  On that note, if you have a pet, now would be a great time to clean up any droppings that might be in the yard.
After the movers have gotten everything out, you need to make sure that the house is in broom clean condition.  Sweep up any dirt or dust and make sure to leave your buyers a note with spare keys, warranties, etc. Many years ago, my parents bought the house I grew up in. The sellers left my mother a tea pot with a few tea bags and a tea cup which my mother used for fifty years and spoke fondly of the seller ever since.
Now you should be on your way to the closing of the home you're buying.  It should be smooth sailing so to speak.  Moving day will be long and tiring, but in the end it will be worth it.
If you're considering selling your home, feel free to give me a call and I will do a FREE, no-obligation market analysis to let you know the value of your home as well as provide a snapshot of what the local market is like in your town.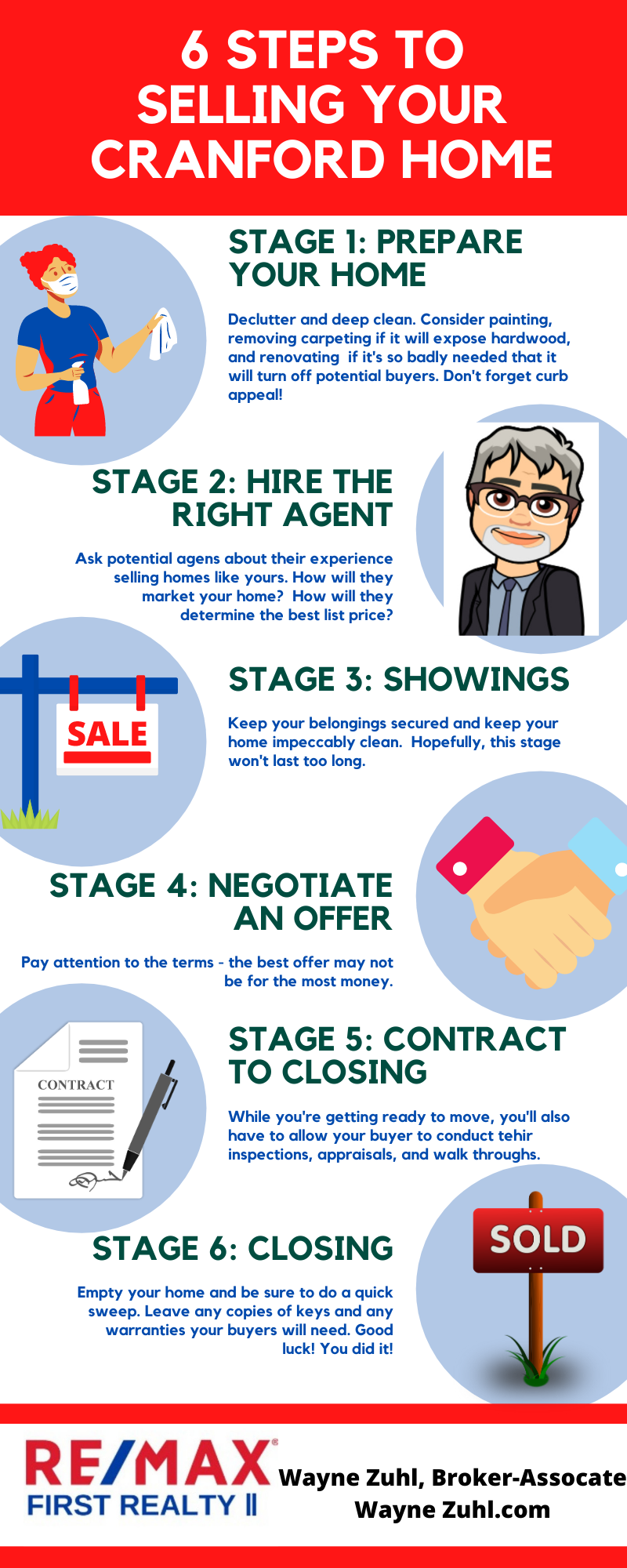 All opinions, information and data provided is deemed reliable but is subject to errors and omissions. Not intended to solicit other Brokers' clients. We cooperate with them fully.