When you decide that sell your home, you'll need to be careful when choosing an agent to represent you.  After all, this is most likely the sale of the most expensive thing that you own, so you want to make sure that the person marketing your home and representing you is going to do the best possible job that they can.  They need to put your needs first and work with you to ensure that your home gets seen by the greatest number of potential buyers.  They also need to make sure that the marketing, the way your home is presented to buyers, is professional and well done.  You'll also want to make sure that when an offer is presented that your agent will negotiate the offer to get you the best possible terms and price.
Besides doing all of those things, you'll want an agent that can coordinate showings, to make your life easier.  You want someone who will meet with inspectors and appraisers so that you don't interact with them.  You also want an agent that will arrange and schedule inspections that you as the seller are responsible for, primarily obtaining a certificate of occupancy.  Lastly, you'll want someone that has an established network of professionals that they can refer to you when needed, such as a real estate attorney and anything that comes up during the process (pest control, plumber, electrician, etc.)
How do you find a listing agent like that? Well, word of mouth is good is a good place to start.  Ask friends who they worked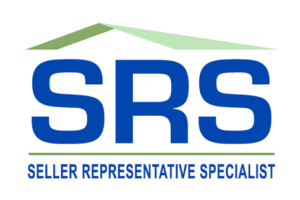 with and if they felt that the agent did a good job.  Interview prospective agents to make sure that you're comfortable with them and if you're not, don't feel pressured to sign with them.  Working with an agent that has the SRS designation from the National Association of REALTOR's is also a great thing to have on your side.  Seller Representative Specialists (SRS) have to go through advanced training and testing to achieve the designation, as well as having to prove to NAR that they've successfully represented sellers in a number of transactions.
Several years ago I took it upon myself is why I set to earn the SRS designation, and I am extremely proud to have earned it.  My sellers have been extremely happy with the services that I provide, the funds that they were able to net from the sale and they appreciated the level of safety and respect that was shown while potential buyers were touring their home.  The levels of safety have been raised since the COVID-19 pandemic to ensure that the recommended safety protocols are being followed by anyone viewing or inspecting their home.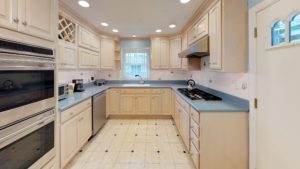 When you're in the process of interviewing a potential agent here are some questions that you'll probably want to ask.
Do you have the Seller's Representative Specialist designation?
How long have you worked in the industry?
Are you a full-time agent? (In my opinion, this is extremely important, as you want an agent that can and will respond to buyer requests as well as yours.)
Do they have a Salesperson or Broker's license.  (In New Jersey, brokers require a minimum of three years experience as a full-time salesperson, extensive training (150 hour class) and a higher level of understanding of the rules and regulations regarding real estate sales, as well as additional testing by the state.)
How do you handle showing requests? (Ideally, they should use a 3rd party showing service, that will contact you via text, email or phone to confirm appointments.  If they don't use a showing service, you'll want the agent to be the point of contact.  You want to avoid having contact with buyer's agents and buyers, since the buyer's agent isn't your representative and has no loyalty to you, only to the buyer.)
Does the agent have a website where your listing will be displayed so that you can share it amongst your sphere through social media?
How will the listing photographs be done (by the agent or a professional photographer)?
Will there be a virtual tour?  Is the tour just a slideshow or will it be an interactive walking tour?
Will there be a floor plan included with the pictures?
It's good to ask a LOT of questions.  You'll want to know and feel comfortable with the agent that is going to represent you so take your time interviewing them and make sure that they let you tell them why you're looking to sell and what you're looking to get out of the sale.
So, if you're looking to hire a listing agent, hiring one with the SRS designation will likely result in a higher sale price, the best terms, best possible marketing, all while protecting your safety and your interests, which is what you want as a seller.
All opinions, information and data provided is deemed reliable but is subject to errors and omissions. Not intended to solicit other Brokers' clients. We cooperate with them fully.