Remodeling your home might cost hundreds to thousands of dollars, but making the right changes will increase your home's value. It is all about choosing the right home improvement to pursue since some changes might end up costing too much without boosting your asking price. You might want to consider these top five home renovation ideas if what you're after is boosting your home's market value.
Attic Remodeling
Most people ignore attics, except for when they need it for storage. But this space should be more than just a dumping ground for unused furniture, long-forgotten things, and other unused objects.
You can do a lot with it, but you might want to start off with a thorough attic cleaning. This means removing junk and dust, evaluating it for insulation adequacy, installing new insulation after removing old ones, decontaminating the area, and assessing the space for a potential rodent problem. The cleaning process should also include checking for a damaged or leaky roof and spotting signs of mold. All these are best done by professionals, especially if you don't want to risk mold exposure.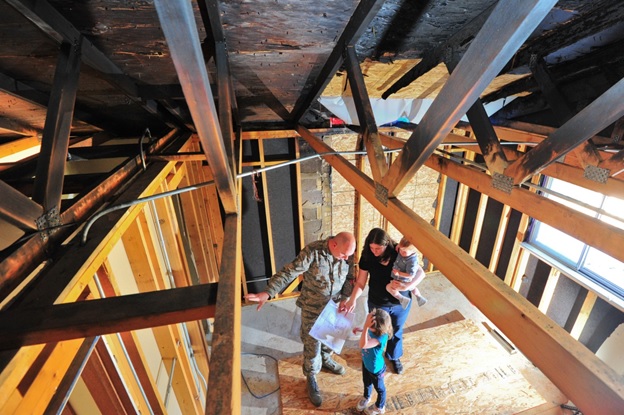 After a thorough and safely conducted attic cleanup, you can convert the space into a playroom, home office, exercise room, media room, guest bedroom, party venue, and even a more private master suite.
Major Kitchen Remodeling
The kitchen is the heart of the home. It is where you spend hours making something nourishing for the rest of the household. But no matter how central its role is to the workings of the home, don't commit the common mistake making the kitchen fancier than the other parts of the house. While you might be invested in a deluxe kitchen, think about whether potential buyers might be willing to splurge on such an expensive upgrade.
You can make major changes in the form of upgrading the appliances to energy-efficient ones. Look for Energy Star-rated models that are good for nature and save energy, which in turn, saves money. This is one of the factors buyers consider while looking at houses on the market.
Given how many people have turned into aspiring chefs and foodies, investing in high-end appliances might pay off. Think of new cooking ranges, cooktops, refrigerators, double ovens, and the like.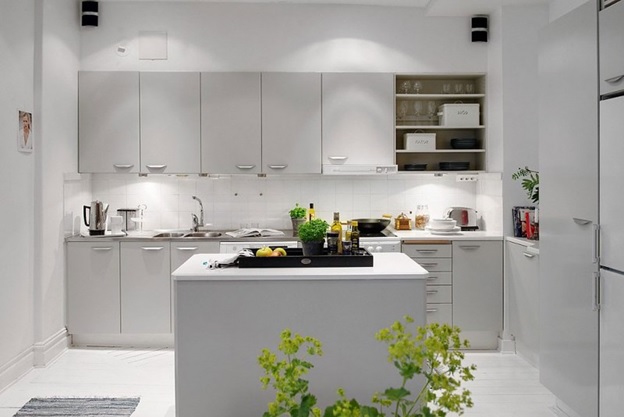 If you can, consider expanding the kitchen space. You could knock a wall or add more windows to make the area feel more spacious than it really is.
As for changing the paint on the kitchen surfaces, go for neutral colors. This might sound a little dull, but a neutral color palette is universal and does not clash with the typical colors of kitchen appliances. It also allows the beauty of these appliances and the other furnishings to stand out.
Living Room Update
If you love lounging in your living room, it only makes sense to prioritize this home improvement project. There are so many things that you can do to your living room, such as expanding it. If it has an adjoining room with a non-load-bearing wall, you can remove that wall and turn the living room into an even bigger one with an open plan.
You can also do something simpler, such as change the front entry door if your living room is right in front of the house. This will give the space a much fresher look.
Breathe life to your living room by installing new windows. Make way for bigger windows to make the living area brighter but less drafty.
Even minor changes would include having a white ceiling and putting in a big area rug that will only leave around 10 to 20 inches of uncovered floor space between it and the walls. Invest in storage units to remove the clutter, install shelves closer to the ceiling to bring the focus upward, and put in a statement piece that will serve as the area's focal point.
Wood Deck Addition
Studies have shown that adding a wooden deck to your house has an ROI of 100% or even more. You can recover the thousands of dollars you'll spend on it, making it one of the most cost-effective home renovation projects. This addition is especially useful in areas with warmweather all year-round.
Wood decks have the best ROI compared to other types of decks. This number improves if you use affordable materials, although you have to set aside money for its upkeep to maintain the deck's quality and appearance over time.
Old Window and Siding Replacements
Installing new windows comes with several benefits, the best of which would be its high ROI. It can raise your home resale value, update the look of the house, and improve energy efficiency.
Aside from replacing your windows, you might want to think about putting in new siding, too. It helps improve the exterior appearance of the house, protects your home from the elements, and spoils you with an ROI of 90%. If you're pressed for money, you can always take on this project bit by bit or as big as you want it. A new siding also allows you to differentiate yourself from your neighbors and enjoy the task of choosing from a wide range of choices in siding materials.
Home improvements do not always have to be expensive and done at a grand scale every time. But if your goal is to increase your house's market value, the five renovations mentioned above should be at the top of your to-do list, too.
This guest post was written by Wolfgang Strasser
All opinions, information and data provided is deemed reliable but is subject to errors and omissions. Not intended to solicit other Brokers' clients. We cooperate with them fully.