If you know me, you know that I enjoy networking.  Whether it's through a referral organization, service organization, or a chamber of commerce, I like being one of the few REALTOR's who participates.  This morning I was in a meeting with several people, including a mortgage broker.  The inevitable question came up from one of the attendees.  "What are the mortgage rates like now?"
The broker gave the attendee a number, which was nearly a full point higher than what the rates were when the attendee purchased her home just four months earlier! 
Let that sink in for a moment.
Rates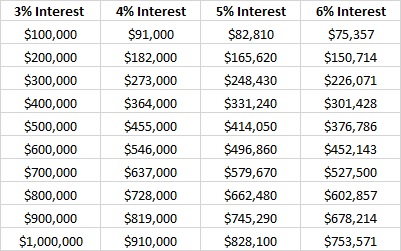 in mid-December 2021 are currently almost a FULL POINT higher than they were in mid-August.  That has a huge impact on buying power.  In a recent post that I published about several local markets, I had a chart showing the impact of rising interest rates versus buying power.
The chart on the left puts this in perspective.  Back in the summer, thirty-year mortgages were hovering just below 3% interest.  As of this writing, they are currently around 3.6%.  If you've studied the industry the way I have, you'll know that this is still a great rate.  But, if you're a  buyer and you're on the fence, waiting for prices to fall, you might be missing out on being able to afford a larger, nicer home, than if you were to buy now.
But how is that possible if prices fall?
As of now, prices are still on the rise, but they're not going up as quickly as they were.   The predictions are that prices will continue to rise in New Jersey by another 6 percent in 2022, but many economists are predicting a pricing correction that will start in 2023 and could last anywhere from 1 to 3 years.  Additionally, they aren't predicting that prices will plummet as they did during the last correction which lasted almost 7 years.  Most economists are predicting that prices will drop by 10-12 percent during the correction before a "normal market" resumes, which is where homes increase in value at the rate of 1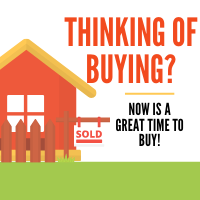 to 3 percent per year.
In many parts of New Jersey, home values have gone up in the last 3 years, by about 25%! 
So again, how is it better to buy now, rather than wait until prices fall?  The main factor to consider is the rising interest rates.  For every 1 point that interest rates go up, buying power drops by 9%.  This is illustrated in the chart above.  Let's say that today, you qualify to buy a home in a specific town for $500,000.   Today you can go out and buy a $500,000 home.  That's awesome!
But, the market is still competitive, there are more buyers than sellers out there, bidding on homes.  So you decide to wait until the Spring when more homes typically come on the market.  Suppose that interest rates, go up by a point between now and then?  Well, now you'll only be able to afford a home worth $455,000.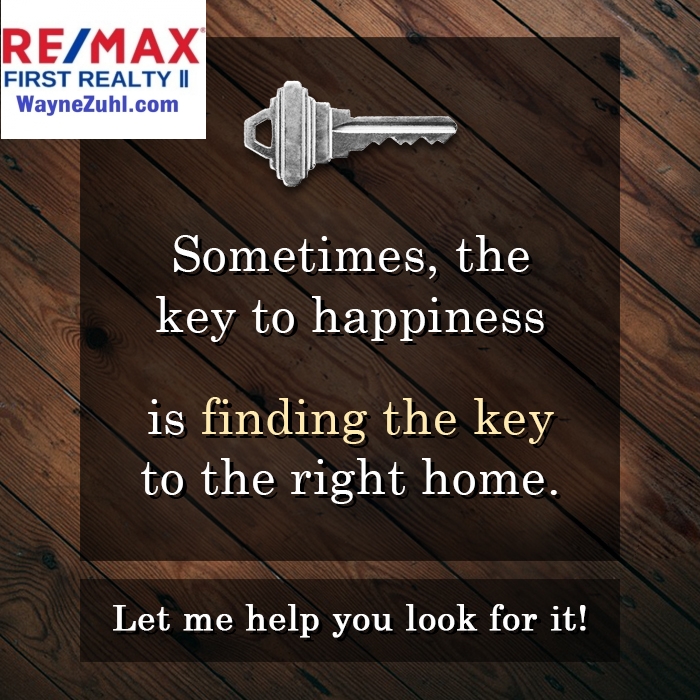 Now, suppose that you want a home with 4 bedrooms, 2 full baths, Central Air as well as an updated kitchen and bathrooms, you may need to revise your wants.  Additionally, you could be priced out of a certain town or school district, because your buying power has decreased.  On top of this, as prices continue to rise your target home is rising in price as well, so waiting could compound your effective buying power even more!
What should you do?
I'd suggest taking a look at this FREE Buyer's Guide.  It's updated with new information every quarter.  After reviewing the Buyer's Guide, you should consult with your agent and your lender.  I like to meet with buyers for an initial consultation to discuss the home buying process, review properties currently selling in areas the buyer is interested in, and to set up realistic expectations based on the current market.
As an Accredited Buyers Representative, I'm able to better advocate for buyers than non-ABR's.
If you're thinking about upsizing or downsizing, take advantage of the equity in your home and the low interest rates, you may be surprised at how much money you're sitting on!
If you'd like to arrange a no-obligation consultation, you can contact me at Wayne.Zuhl@gmail.com or call me on my cell at 908-917-4189.
All opinions, information, and data provided are deemed reliable but are subject to errors and omissions. Not intended to solicit other Brokers' clients. We cooperate with them fully.