For most people, buying a home is usually the largest purchase that you'll ever make.  So when making such a purchase, having a knowledgeable, experienced agent working for you has advantages that go beyond measure.  You want someone who can educate you in the process, offer advice and suggestions, and advocate for you.
As an Accredited Buyers Representative (ABR), I have been trained an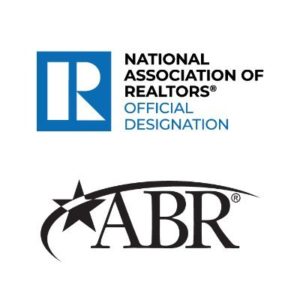 d certified to do just that.  Working with an ABR gives you confidence and security to know that your agent will do everything that they can to get you the best home at the best price.
One thing that sometimes scares buyers from working with an agent is they think that they will have to pay the agent for the services that they provide.  In every buyer transaction that I have worked in nearly 14 years of selling Real Estate, not a single penny has been paid to me by a buyer.  Buyer's agents are compensated by the seller at the close of the transaction, earning their commission as a percentage of the sale price (or some other established amount).  So when you go to buy a home, know that your agent is working for you and that you never pay your buyer's agent.
What are some other benefits of working with a buyer's agent?
Access to listings through an MLS portal.  Sure you can go on Zillow, Realtor.com or some other website, but as agents, we have immediate, up-to-date access to listings.  Often times those real estate websites have inaccurate or incomplete information.  The Multiple Listing Service (MLS) is the source for all listings, and as an agent, I have direct access to several different MLS's to make sure that I can find the home you're looking for.  Typically, I will set up an automated search for my buyers.  This search will send out daily (or some other schedule) emails, showing new and changed listings that meet the exact criteria that you're looking for in a home.
Market knowledge.  A big part of my job is knowing and staying aware of what's happening in the markets that I service. When you find a home that you like and want to make an offer on, you'll want an agent that can review the comparable sales and help determine what the actual market price is for the home in question.
Explaining the process.  In New Jersey, the standard form of a Real Estate purchase contract is 13 pages long.  While we're not attorneys, we can give you a basic explanation of what you're signing. There are usually several documents in addition to the contract that your agent will prepare for your signature as well.
Access to a slew of professionals that you'll need to work within the process of buying a home.  You're going to need a good real estate attorney, a mortgage representative, a home inspector, a title company, etc.  Your agent can provide you with referrals to those professionals to help make the transaction go as smoothly as possible.
This is just a portion of what a buyer's agent can do for you.  If you're interested in buying a home, contact Team Zuhl and we'll do a FREE consultation to assess your wants and needs.
Additionally, if you'd like a copy of our FREE Buyer's Guide that is updated every quarter, just contact us and we'll email it to you.