The Real Estate Market in New Jersey is going crazy, at least that's how it seems to many buyers right now.  Presently, we are in a very strong Seller's Market.  What this means is that the demand for homes is high and the supply of homes for sale is extremely low.  If we look at Union County in the chart below (click the chart for a larger version) we look at the inventory as in Months of Supply.  Simply put, that means that if no new homes came on the market it would take X months to sell the current supply.  You can see that the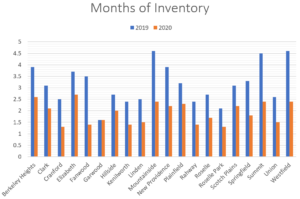 inventory in every town, except for one, was selling faster in 2020 than in 2019 (Garwood remained the same).  This downward trend has continued in the first months of 2021, as year over year, there are fewer homes for sale in every town.  If you look at New Jersey as a whole, in January and February, there were 50% fewer homes on the market in 2021 than during the same time in 2020.
So what does it mean?
With fewer homes on the market the power shifts to the sellers.  In most cases what we're seeing is that when a home comes on the market, within just a few days there are usually multiple offers on the home.  Since the buyers want to be the winning bid, oftentimes, their bids are above the list price.  While this is great for sellers, it is driving prices up.  In fact, in 2020, more homes were sold than any year in New Jersey, and home prices rose by more than 11%!  If you're going to buy a home in today's market, you're going to pay a higher price for it.
So why not just wait for more homes to come on the market and for prices to soften?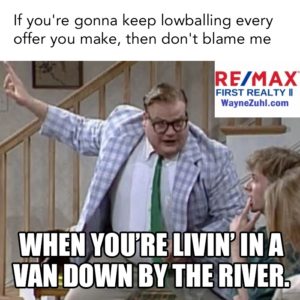 The main reason that you don't want to wait is that interest rates are currently at historic lows for 30-year mortgages.  However, in the last couple of weeks, the rates have ticked up slightly, due to a sell-off in the bond market. But as of this writing, some lenders are still offering 30-year mortgages at 2.750%!  Several economists are predicting that mortgage rates will rise over the next several months.  Buying now will give you more purchasing power!   For instance, if you were to purchase a $300,000 house with a 5% downpayment, you're monthly principal and interest payment at 2.75% would be around $1,163.  If rates were at 3.5% your payment would be $1,280.  That's a difference of $127 per month.  Over the life of the loan, you'd pay an additional $45,720 just in interest.  That is a LOT of money!  A 1% rise in interest rates, will reduce your buying power by around 10%  In other words, if you were planning on being able to buy a house for $500,000, waiting and having the rates rise by 1% will reduce your buying power to only be able to purchase a home for $450,000.  That's a big difference!  Take advantage of the low rates while they're still out there!
Additionally, the projections are that prices will continue to rise for the next two years, although the growth is predicted to be in the normal 5% range per year.  Combing the rising prices, with rising interest rates and the home you loved and could afford can soon be out of reach.  If you want a specific town or neighborhood, you could price yourself out of it by simply waiting.  Do you really want to settle for a lesser town or a smaller home?
How should you proceed?
Here are several steps that we suggest you take so that you can successfully navigate finding and purchasing your dream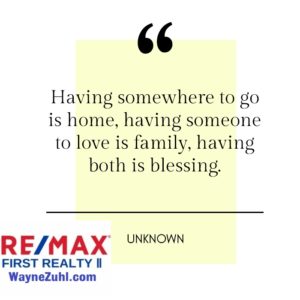 home.
GET PRE-QUALIFIED FOR A MORTGAGE!!!

This is in all caps for several reasons.

Having a Pre-Qual will let you know exactly what you can actually afford.
It shows that you're serious about the process and you aren't wasting anyone's time.
When you submit an offer you have proof that you're qualified to get a mortgage.  Sellers want this!

Find an agent to work with you as a Buyer's representative.

Working with an agent that is an Accredited Buyers Representative (ABR) can give you an edge.

Have your agent send you automated updates on listings as they come on the market that are in your price range and that meet your criteria.
See listings as soon as you can!  If you wait until it's convenient for you, the house may not be there when you're ready.
Have your agent pull comparables ahead of time so that you're prepared.
If you like a house, don't wait to make an offer.  Have you're agent write up a contract asap! Make sure you sign it quickly, so it can be submitted right away.
Be prepared to bid more than the asking price.  Multiple offers are very common, so you need to present a strong offer to be the winning bid.
Be flexible with your terms.  Sometimes the highest bidder isn't the best deal for the seller.

Sellers prefer conventional loans over FHA in many cases.
The seller may need to by a specific date.  Set a reasonable closing date, you can have your agent note in the contract that you're flexible with the closing.
Avoid seller's concessions, unless absolutely necessary.
In some instances, you may need to waive the appraisal contingency.

Be prepared to do your due diligence.

Have a real estate attorney ready, or ask your agent for one.
Start looking for a home inspector (they're really busy too) and pre-schedule the inspection.  (This can change, but start the process.)
Have all the documents ready that your lender is going to need.

Arrange to have utilities transferred to your name to coincide with closing day.
Respond to your Agent, Attorney, Lender, etc. in a timely manner with requests for documentation, etc.
Attend the closing, sign the documents and the keys to your dream home!
If you're interested, there is a free, no-obligation seminar about how to stop paying someone else's mortgage and paying your own we are hosting a zoom event on March 31, 2021 at 7pm.  Click here to register for the seminar and you may be able to get into your dream home sooner than you think.
All opinions, information and data provided is deemed reliable but is subject to errors and omissions. Not intended to solicit other Brokers' clients. We cooperate with them fully.