Located about 90 minutes from Union County, the Renegade Winery is a lovely urban tasting room in Pennsylvania.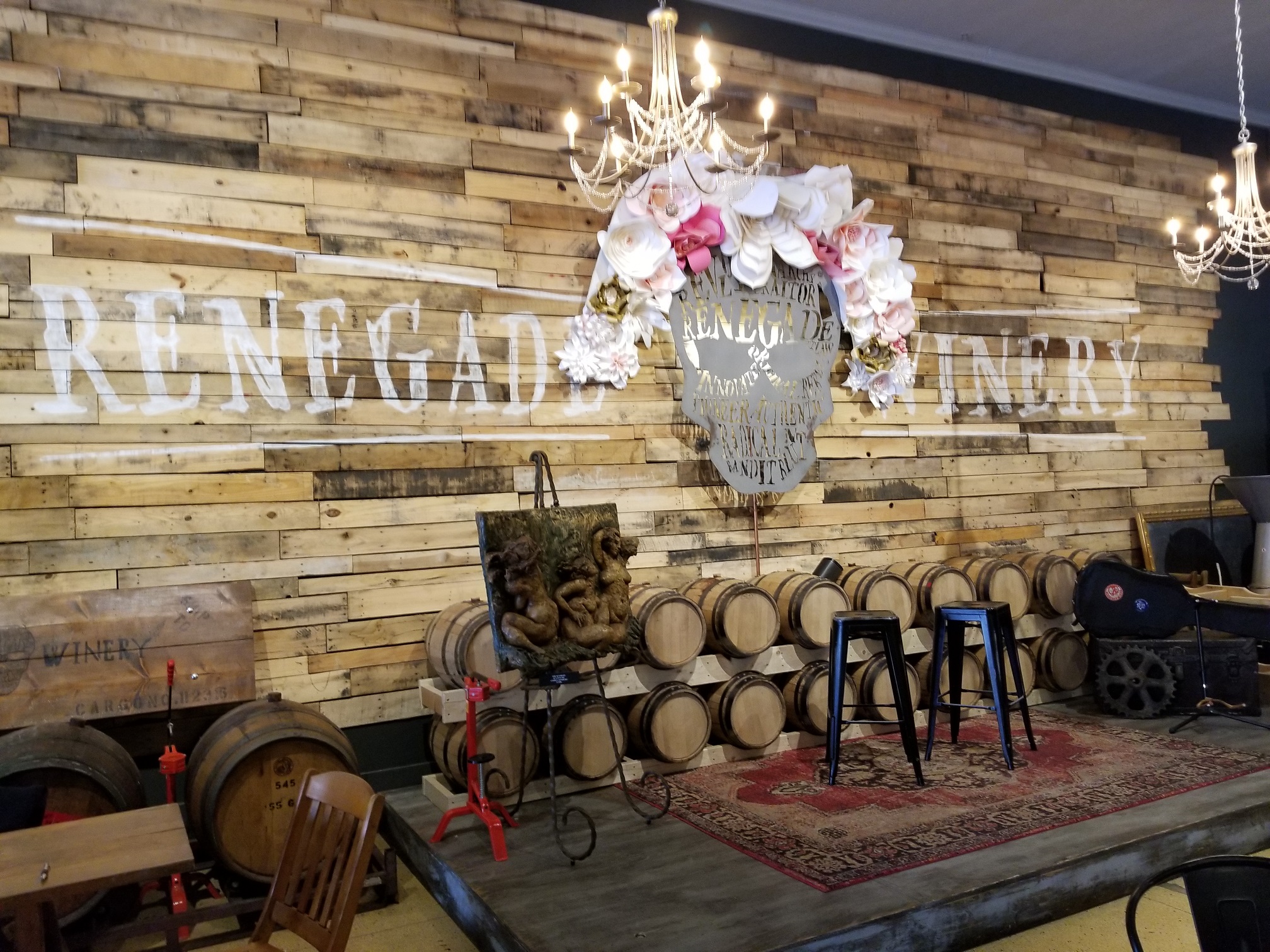 The tasting room has a great vibe – very casual with cozy nooks and a long bar.
Fun swag (I bought a shirt) and cute but not over the top decorations.
The wines were great and the service was friendly.
Here are the wines: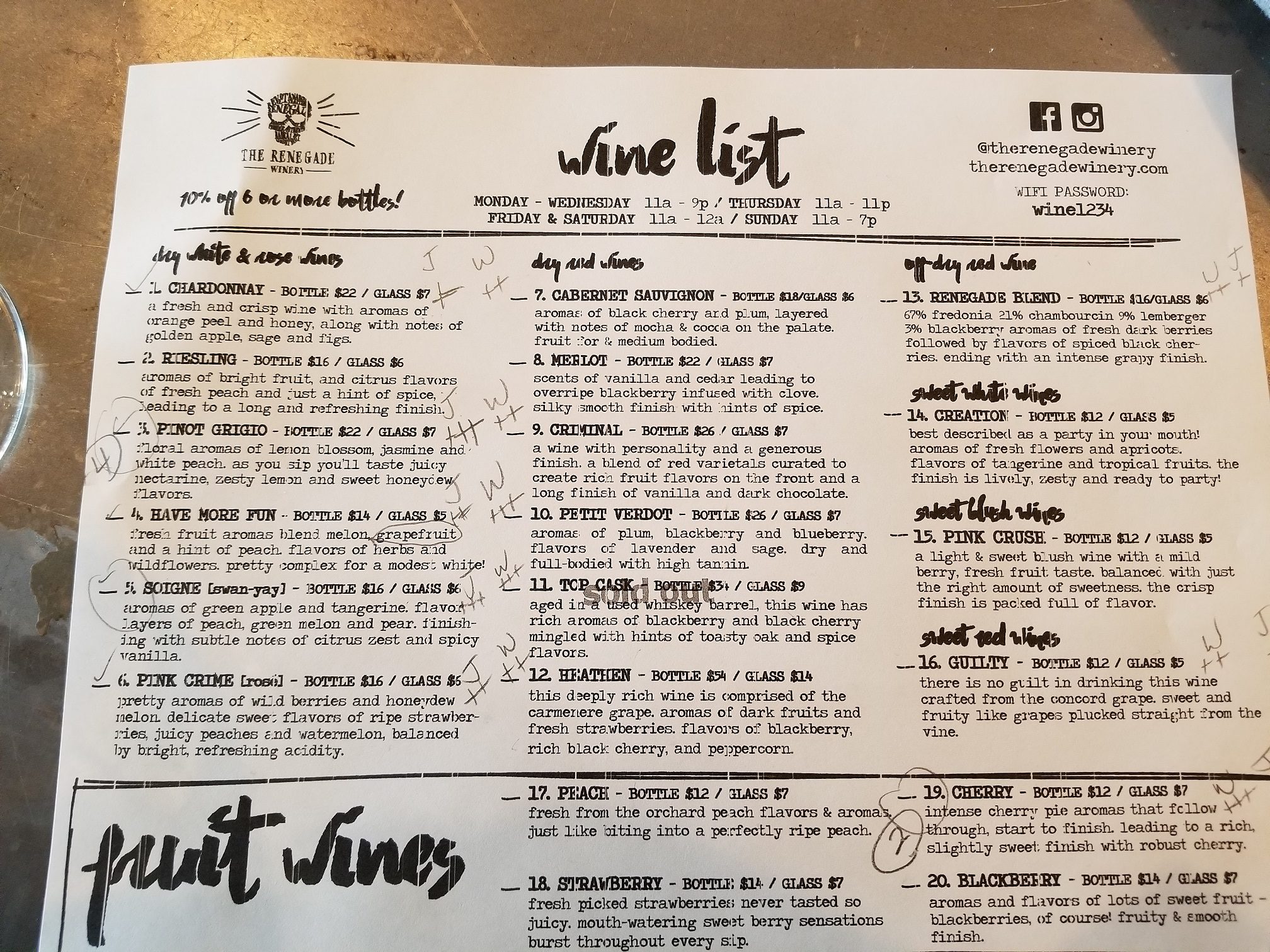 Chardonnay – not our favorite. One star from Jean, 2 from Wayne.
Riesling – Meh.
Pinot Grigio – Big hit. Brought a few bottles home. Stone fruit up front with a little citrus. 3 stars from Jean, 2 from Wayne who typically likes dryer whites.
Have More fun – this white wine had so much grapefruit up front that I gave it only 1 star but Wayne gave it 3.
Soigne – Wow. So good. Green apple, stone fruit, citrus. We each gave it 3 stars and brought a few bottles home.
Pink Crime – nice for a dry rose. Very fruity but the acid was a little off putting. 2 stars from each of us.
Renegade blend – Even though this red blend was 21% chamourcin, I only gave it one star. They called it blackberry but I thought it was watery grape juice. Wayne gave it 2 stars.
Guilty – sweet concord grape wine. 2 stars from Wayne, 1 from Jean.
Cherry – Just fermented cherries, this was too fruity for me (1 star) but Wayne gave it 3 stars. A few bottles came home with us. It's going to be great with a little brandy.
Overall winery rating: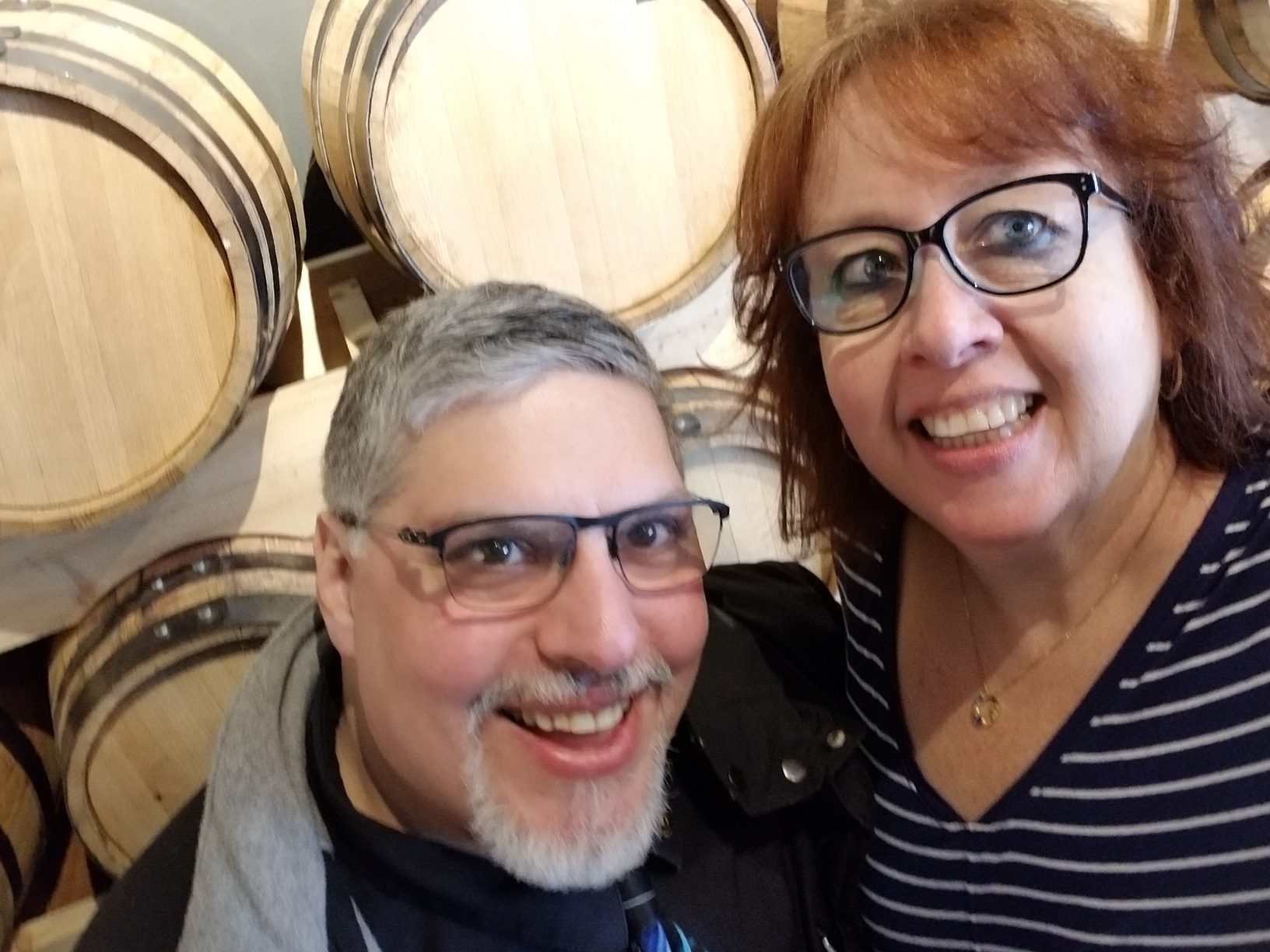 Wayne – 5 stars. So much fun!
Jean – 5 stars. Loved the cozy nooks. Great wine.
Renegade is open daily from 11am. It closes at 9pm Monday-Wednesday, 11pm on Thursday, 12am on Fridays and Saturdays, and 7pm on Sundays.