Raw Winery is an urban winery in the heart of Stroudsburg, PA. It offers a very small tasting room which was unheated on the cold day in March when we visited.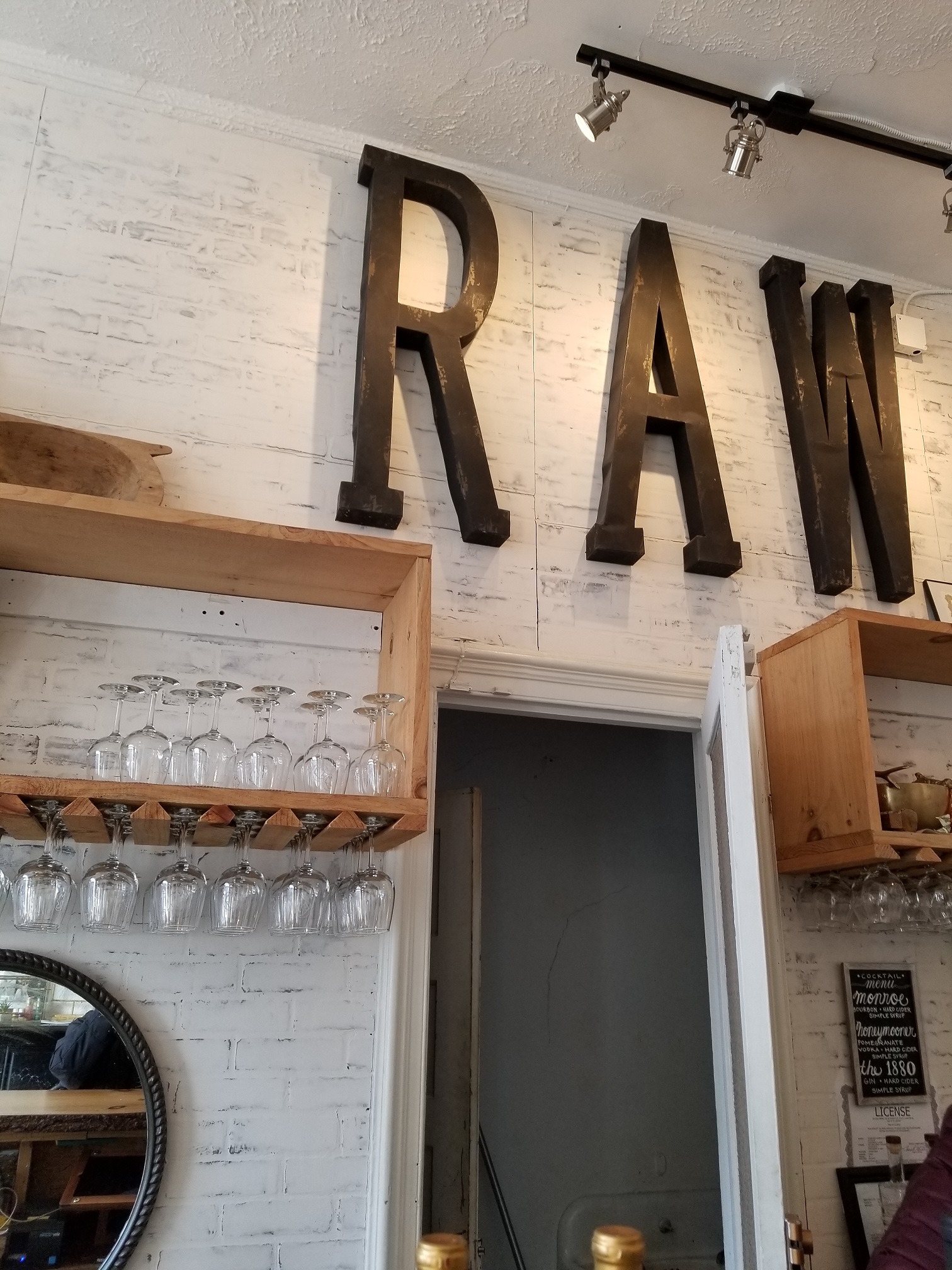 You can sample 5 of their wines for $5.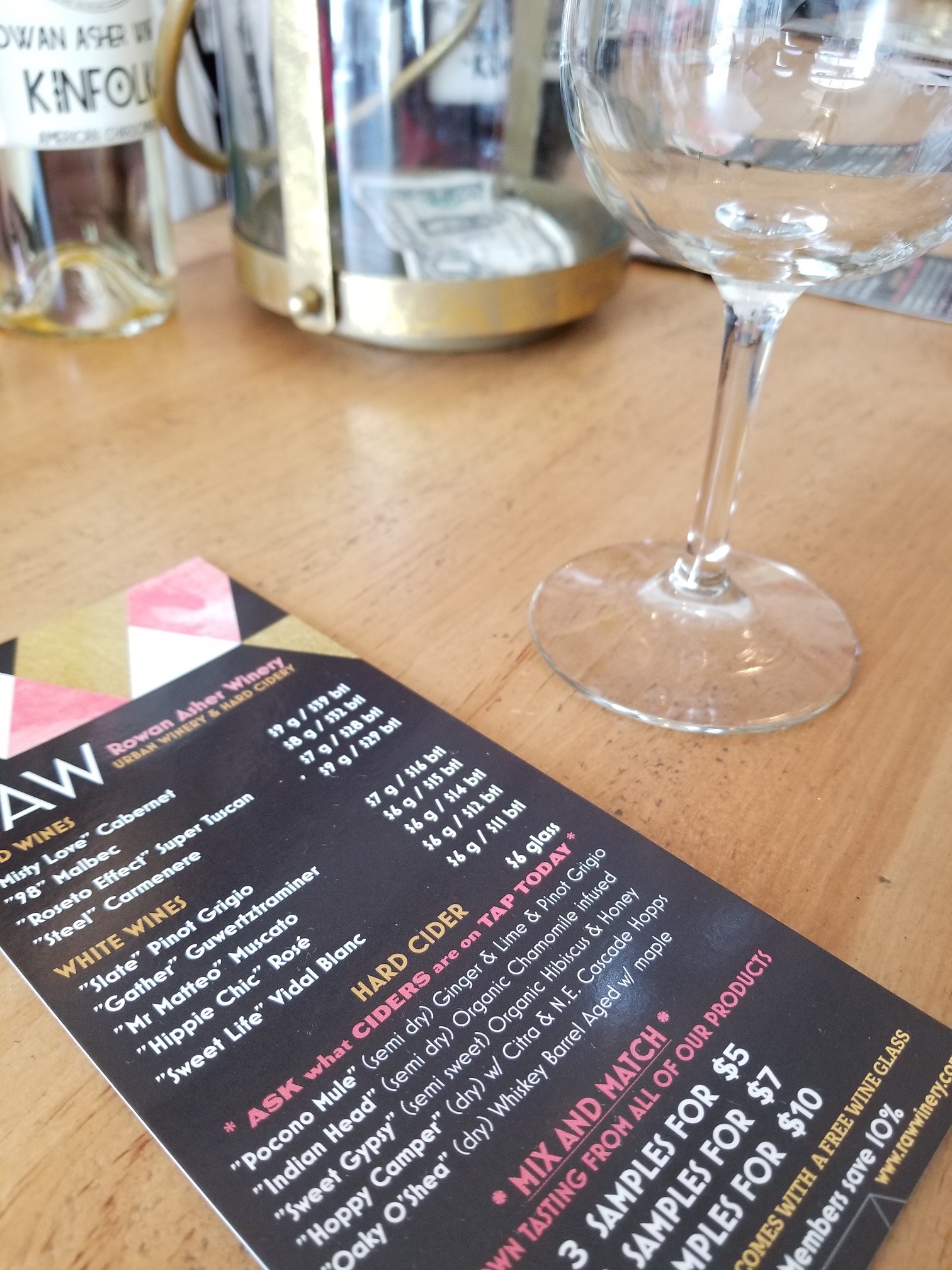 We weren't in love with any of them and left empty handed. All of the whites were entirely too floral for my taste, and the reds were indistinguishable.
The winery also offers hard ciders which we passed on, but they do have an impressive assortment of local ryes and a bourbon which were decent but not available for sale.
Overall – we each give this spot one star. Probably wouldn't go back except perhaps for another taste of that bourbon.