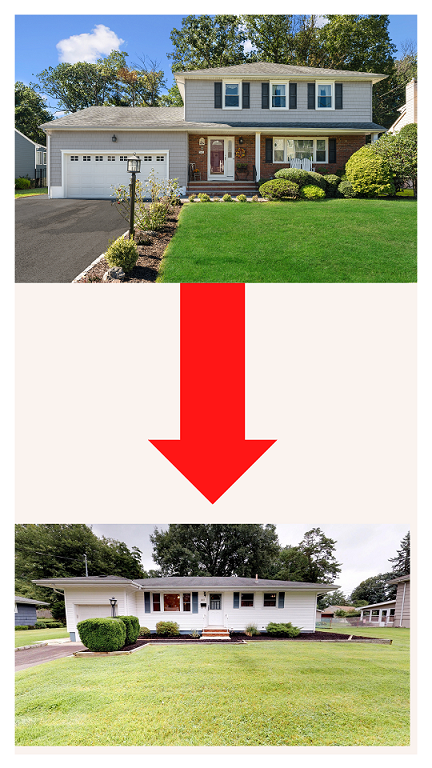 For the last couple of years, the Real Estate market in New Jersey has been going crazy!  Homes would come on the market and within a day or two they would have multiple offers, mostly over list price.  Sellers were loving it, but with record-low inventory levels, buyers became frustrated with losing out on their offers and many were tired of the bidding wars.
But, then the interest rates started rising, and this thinned out the buyer pool.  Now, sellers are listing their homes but the offers now trickle in, and in many cases are coming in below list price.   We're starting to see some listings not sell at all and price reductions are happening again.  Prices in New Jersey are expected to drop by around 10 percent over the next 2 years, according to local market experts.  This is not limited to New Jersey, most of the country is going through the same thing.
So why is now the perfect time to downsize?  Downsizers have some advantages that can give their offers more leverage.  If you're selling a home that you've been in for several years, you've built up equity.  Your home is likely worth a lot more than you paid for it, so when selling, after paying off your mortgage (if you have one) you're going to have a LOT of cash to put towards your next purchase.
Combine that with interest rates climbing, which means fewer buyers in the pool, and you've got a formula to make your offer very strong! Let's look at an example.
You own a 4 bedroom, 2 bath home, with some updates.
You've been in the house for 15 years and paid $500,000
You owe $250.000 on your mortgage.
After a market analysis, the market says that today your home is worth $750,000.
You know where you want to move to and you want a 2 to 3-bedroom home with at least 1 and a half bathrooms.
Your search shows that the homes that meet your needs are selling in the area you want for between $400,000 and $450,000.
So, you list your home for sale with a great agent, like me.  In the listing, you include the caveat that the sale of your home is contingent upon the purchase of the home that you're downsizing to.  Within a few days of being on the market, you get a full-price offer for your home.  You accept the offer.
While your home was listed, your agent showed you several homes in the town that you're looking to move to.  You found a beautiful 3-bedroom ranch home, with 2 full baths, a garage, a deck, and a pool for $400,000 that you have fallen in love with.  So you tell your agent to write an offer.
Now if you look at the proceeds from the sale of your home, which will net you around $455,000, after paying off your mortgage and closing costs.  You can offer all cash on the home that you're looking to purchase.  You can offer list price, or whatever the fair value is for the home, and make your offer all cash.  This gives you several advantages over any competing buyers that are making offers with a mortgage.
Your advantages are:
No mortgage means NO appraisal is required.  This is HUGE, as over-appraisals typically kill the deal.
You can close quickly, although you'll have to wait for your sale to close first.
By offering all cash, your seller doesn't have the risk of you not qualifying for a mortgage. Giving them security in their next purchase.
So you can see the advantages pretty clearly!
But, what if you waited for prices to fall?  You could do that, but your home will also fall in value, so your net won't be so high.  In the above example, if you waited 2 years, your home might only sell for $675,000, so your net is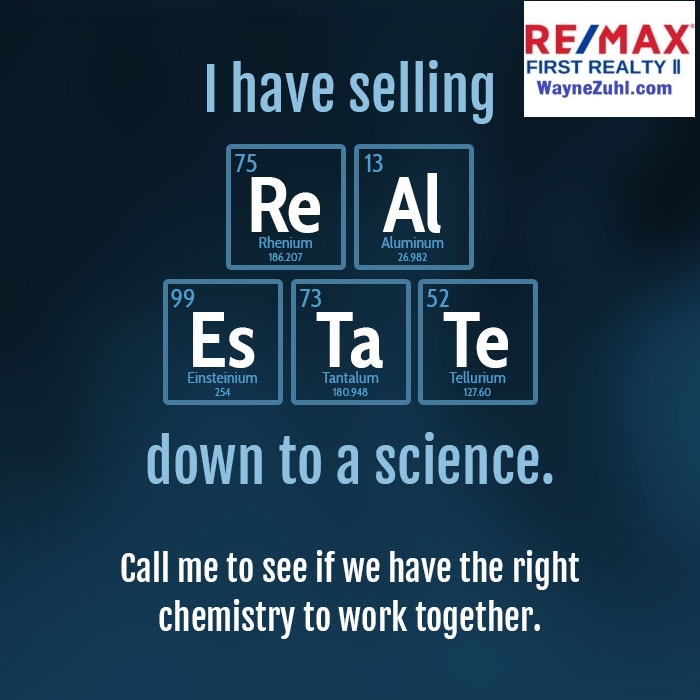 somewhere between $375,000 and $395,000.    Still a nice number.
The house that you want to buy has also lost 10% of its value.  It's now worth $360,000.  Assuming you net $380K, you'll be able to make the purchase as all cash.  Great, right?  What about the carrying costs on your home that you've had to bear for that 2 years?  High mortgage payments and likely higher property taxes mean that you're ending up with a lot less in your pocket.
So, don't wait, make your move and know that you're getting great value for your home and moving into a home that is easier to clean and maintain.
If you'd like a free, no-obligation market analysis of your home, just reach out to me and I'll be happy to do that for you.