A few years ago, I started noticing my age. Instead of sprinting out of bed feeling great, I'd do a slow body check to see if there were any new aches or pains.  As much as I love fresh veggies, the garden has been getting smaller and smaller each year because my knees and back were aching more and more.
And then my husband bought me this.
There are lots of choices for raised beds. This one is made of solid wood and is just short of 2 feet by 4 feet and is about 30 inches high. 
It took a rubber mallet and about 10 minutes to assemble and has a liner to help reduce soil loss. The one he bought me retails for $99.99 at Amazon.com but there are lots of other similar styles available in lots of places.
The planter took about 2 1/2 cubic feet of garden soil and I had a happy afternoon picking out plants yesterday. I planted 3 tomato plants, 4 hot peppers (for the daughter's Texan boyfriend) 2 spaghetti squash (I'm the only one that eats it in our house so I never buy it but love it).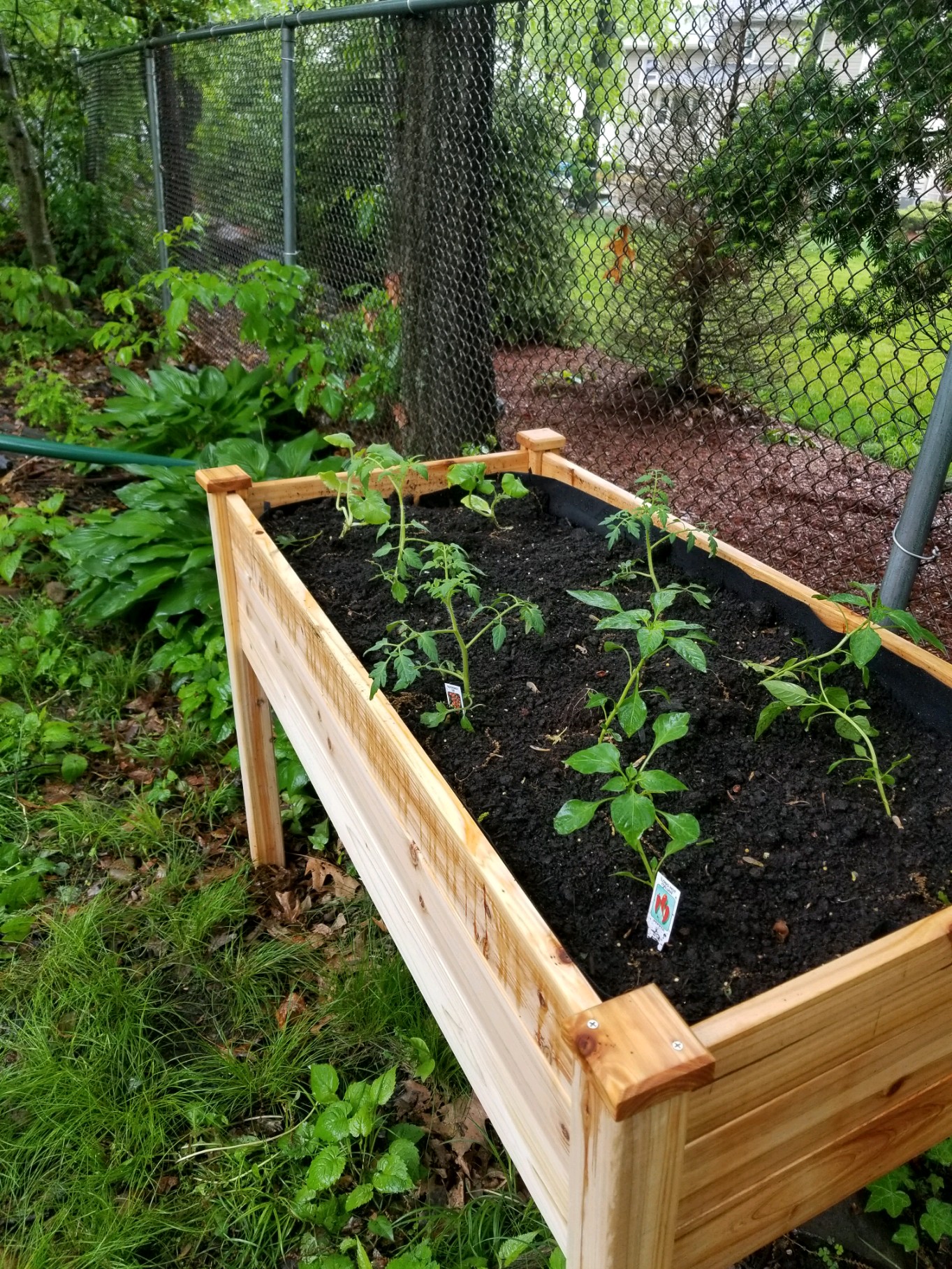 I love it so much that I ordered a second planter. What do you think I should plant in that one? I'm leaning toward zucchini and carrots.
Now, thanks to the cool and rainy conditions in New Jersey this week, my veggie garden is on its way!