Where can you see some fireworks this year in Union County?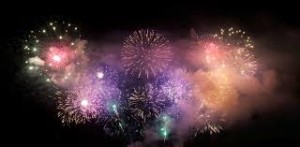 Clark – July 4th Arthur L. Johnson Regional High School, fireworks at dusk, rain date July 5.
Cranford – Start the day wit canoe races at 8 am at the Canoe Club followed by the 9 am Firecracker Fun Run at Nomahegan Park. Rides and games with Eddie's Amusements at Nomahegan Park starting at 2 pm. Fireworks at Nomahegan Park at 9:15 pm.
Rahway – Monday, July 3 at dusk at City Hall. Rain date Thursday, July 6th.
Scotch Plains – Fireworks on Saturday July 1 at 7 pm at the Scotch Hills Golf Course at 820 Jerusalem Road. Residents can enter the park beginning at 7 pm and fireworks will start at dusk.