Despite his mild-mannered exterior, Wayne "Clark" Zuhl is steadfast and loyal to his clients, helping to fly them through real estate transactions faster than a speeding bullet.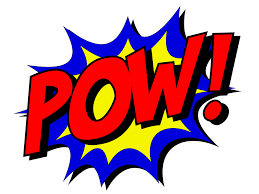 More powerful than a locomotive, Team Zuhl has powers and abilities far beyond those of mortal men to deliver Truth, Justice, and the American Way!
Able to leap tall building contracts in a single bound, we can change the course of mighty rivers, bend steel with our bare hands, and help guide you to the American dream of home ownership.
Happy Halloween from Team Zuhl!
Superhuman strength combined with steadfast loyalty and immutable honesty – that's what you get when you sign up with Team Zuhl.