I am extremely happy to announce that we have SOLD the condo at 1816 Waters Edge Drive in Toms River!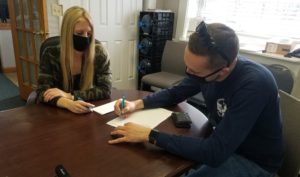 I am thrilled for our buyers, both of whom are first-time home buyers.  It's going to be an exciting journey for them as they fill their new home, not just with furniture and possessions, but with love.  Our buyers were able to purchase this lovely 2 bedroom, 2 full bath unit for only $215,000!!!
Wishing them both years of happiness and enjoyment in their new home!
If you know someone who's tired of paying someone else's mortgage, have them contact me and I'll help them find their very own dream home!