I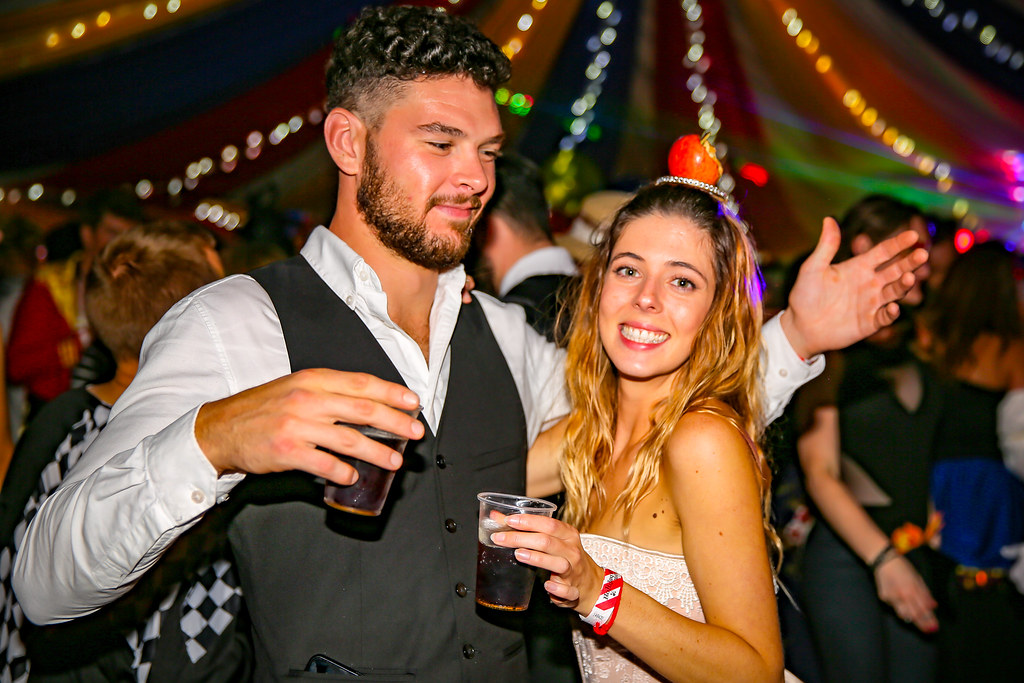 If you live in an apartment or a small home, don't let lack of space stop you from hosting a grand New Year's Eve party. With a little bit of thoughtful planning, you can create a celebration that's so enjoyable no one will stop to take note of your limited square footage.
Fortunately, friends and family tend to focus on the company, food, and the warm atmosphere, so invest your energy there, rather than worrying about elbow room.
Follow these five tips for cultivating a festive gathering that proves good times happen in small spaces.
1. Clean and declutter
Clean spaces tend to look larger. In addition to dusting and scrubbing, decluttering will also enhance the appearance of your home. Because you probably want to make every inch count, remove all unnecessary items as well.
For example, stash that robot vacuum (which can quickly become a trip hazard for a tipsy guest) in the closet or under the couch. Remove appliances you're not using from countertops to create more space in the kitchen, even if you have to cram them into a crowded cabinet. If you've got bookshelves, you may want to put away your collections and use this area for appetizers or to create a self-serve bar.
Bonus: if getting your home more organized is one of your New Year's resolutions, here's a chance to get a jump on decluttering. You'll not only be making your party more enjoyable, you'll head into the new year with a resolution already checked off the list.
2. Create a flow
When you're already working with tight spaces, the last thing you want is everyone grouping in one spot. You can establish a nice flow that ensures guests to circulate by setting up a bar area in one corner, appetizers in another, and desserts in the kitchen. Make them move around!
As friends arrive, let them know where everything is, and encourage them to help themselves. If you're short on fridge space, pack your sink (or tub) with ice and let it serve as your cooler, keeping beverages chilled.
3. Plan your menu thoughtfully
Even though you're playing host, you still want to enjoy the company of your guests. You can't do that if you're stuck in the kitchen cooking or even reheating everything from appetizers to entrees, and sides. As you're thinking about your menu, choose dishes that can be made ahead and don't require you to stand at a stove. Plus, if guests see you working hard, they're bound to offer to help, and before you know it, you've got a dozen people hovering in the kitchen clogging up your flow, bumping into each other, and making them all the more aware of the limited space.
As you're choosing which foods to serve, consider what's easiest for guests as well. If you don't have seating or places to put a plate down for everyone in attendance, opt for bite-sized finger foods so no one's juggling a fork and knife while standing. Seating doesn't need to be formal either. Put everything from throw pillows to a piano bench to work for you.
4. Don't go overboard with decor
Though festive, streamers and balloons can limit open spaces, and can float, fall, or otherwise get in the way of your guests. Plus, they create visual clutter, and will undo any of the good work you did decluttering.
Try and stick to things that don't take up a lot of space, and aren't too large.For instance, you can create instant ambiance with the twinkling light of votive candles, and they take up very little space.
5. Consider the crowd
Obviously, if you have a smaller space to entertain in, you want to make sure you are careful not to invite to large of a crowd. It's fine to invite a few more than you can comfortably fit, since not everyone will RSVP yes to your event. But don't go overboard.
More importantly, consider who you are inviting, and how they will blend with the rest of the guests. In a tighter space, it's all the more important to make sure the guests who do come mingle well together.
Having a bigger home to entertain in isn't the only solution to hosting a great New Year's Eve party! With a little forethought and preparation, your home can be the perfect place for your friends and family to celebrate.
Originally published at https://innercircle.lightersideofrealestate.com/articles/holidays-holidays-events/new-years/5-tips-to-host-the-perfect-new-years-eve-party-in-a-small-space