It isn't hard to find news about COVID these days. The virus affects  all ages, and all demographics. The shutdown, similarly, affects all ages and all demographics. Here's how it is affecting real estate in our area.
Rahway real estate usually has a cyclical feel to it – prices and sales peaking in the summer and dropping in the winter.
In a "normal" year, sales typically look like this. Sales, in orange in this graph, start out low in the winter and then gradually pick up until the summer and then drop off in the fall. Listings, in blue in the grph, do the same thing.
We definitely can't expect a normal year this year. In all likelihood, the summer peak will be  few months later and winter won't drop down as much.
So far, every indication is that this year is slower than last year.
Inventory at the beginning of May in Scotch Plains is 73 houses, a 43% drop from this time last year.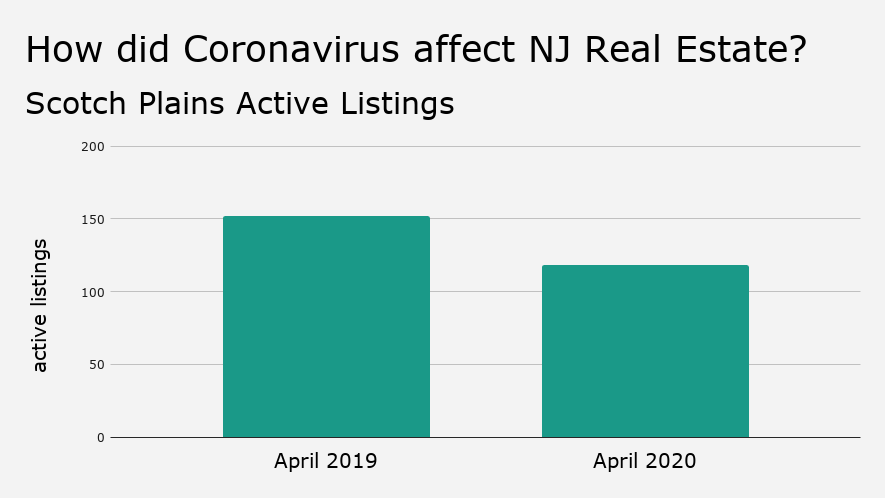 What does a drop in inventory mean?
Buyers and sellers are both nervous.
Only buyers who really need to buy are out looking – there aren't any casual home lookers right now. And, because of COVID, buyers are looking at fewer house to reduce their exposure. When they find the house they want, they are quick to make an offer.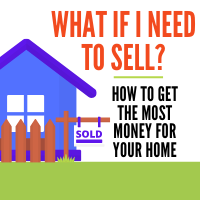 Sellers don't want to invite many people into their homes and risk exposure, so only sellers who really need to sell are listing their homes now. They're pricing their homes competitively to attract the right buyers and are negotiating to sell at close to list price.
Homes going under contract have decreased this year compared to last. In April of 2019, 34 homes went under contract, but only 22 were signed this April – a 35% reduction.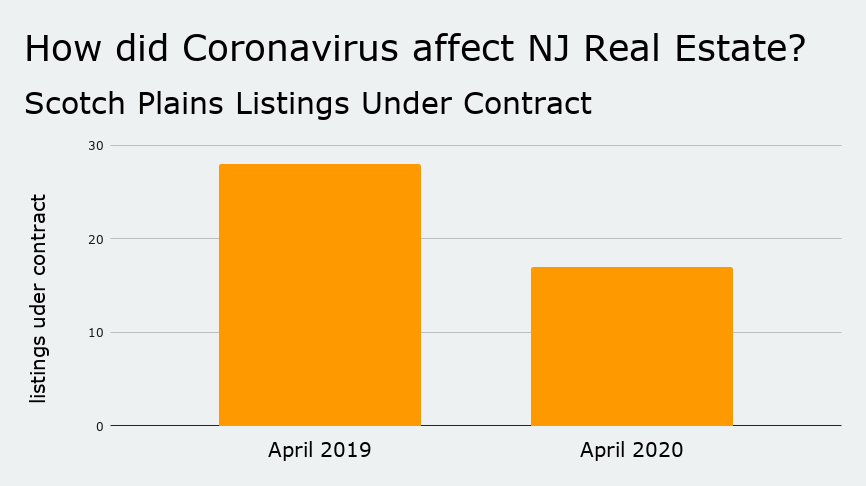 This reduction in sales is not surprising due to fewer homes on the market, and fewer buyers in the market. This reduction in sales did not create an increase in inventory so Scotch Plains still has about 7.9 months of inventory.
By the summer, we should have a good idea of how real estate prices have been affected by COVID.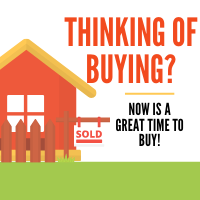 Experts have weighed in on what they think will happen to the real estate market in the near and distant future. Here's our analysis on the impact of COVID on the real estate market in New Jersey as well as the future for luxury real estate.