Monthly Linden Real Estate Analysis
by Team Zuhl
November 2019
---
The real estate market in Linden this month is characterized by two factors:
Decreasing inventory
Steady sales
These two factors have contributed to a normal market this autumn with increasing prices.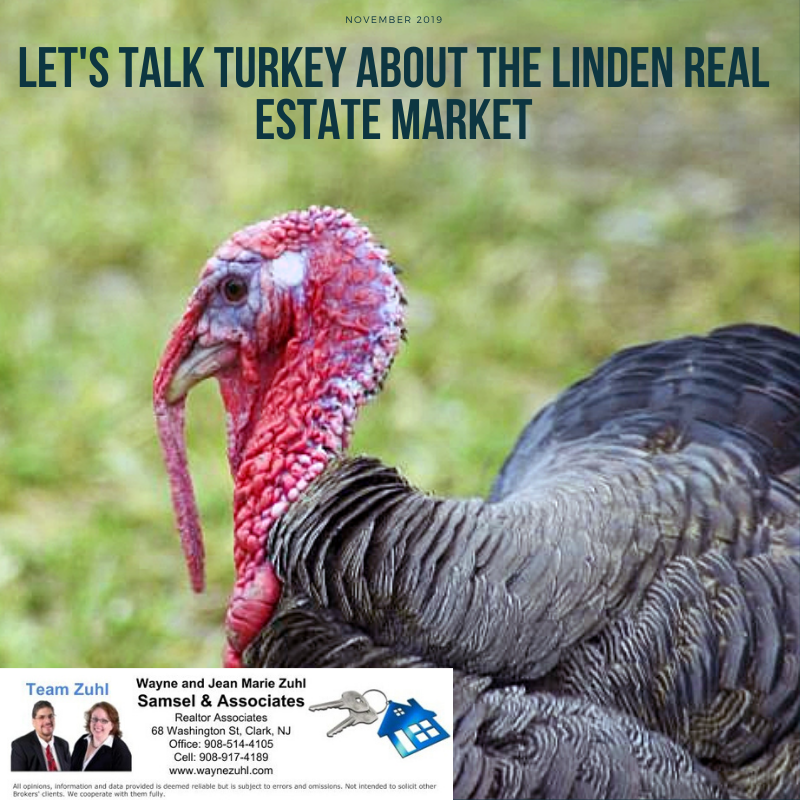 So what does this mean for you?
If you're a homeowner in Linden, hold steady. Our detailed analysis reveals that home ownership is a fantastic investment in the long term.
If you want to sell your home in Linden, consider your marketing and pricing strategy. You will have to use a realtor who  knows the Linden market and is able to price your home appropriately as well as market it aggressively. Read our sellers guide and be confident that homes do sell in the winter!  Homes sell faster when they are:
In pristine updated condition,
Are marketed aggressively, and
Are priced correctly.
If you're considering buying a home in Linden, be sure you're working with a realtor who knows the Linden market. Your first steps might be to read our buyers report here.
To read more about the real estate market in Linden, please read our earlier market reports here.  For more information on how Team Zuhl can help you, please click here or call us at 908-917-4189.