Linden home buyers and home sellers need to understand the Linden real estate market. Here's what you need to know for October, 2016.
Inventory: There are 240 single family homes offered for sale in Linden, continuing the trend of decreasing inventories that we've seen since February.There were 29 homes sold in Linden in September of 2016.
There is very little change in inventory over the last 4 years.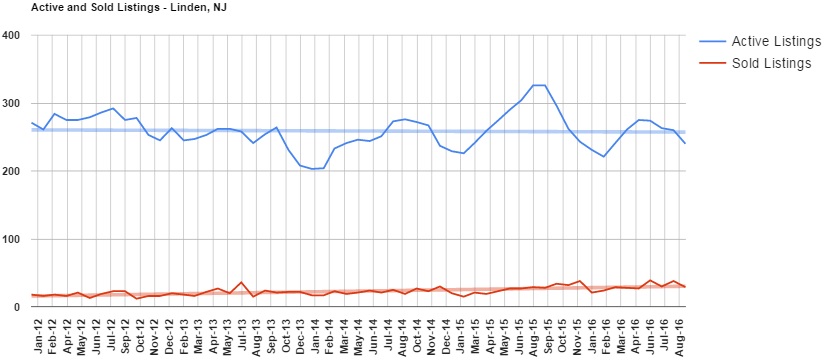 Prices: The average home that was sold in Linden in September of 2016 was sold for $242,756. Although this sale price does not reflect a dramatic improvement, slow improvements over the last several years appear to have made an impact on sale prices. The price trend is showing an increase and homeowners in Linden are still seeing a modest return on their investment.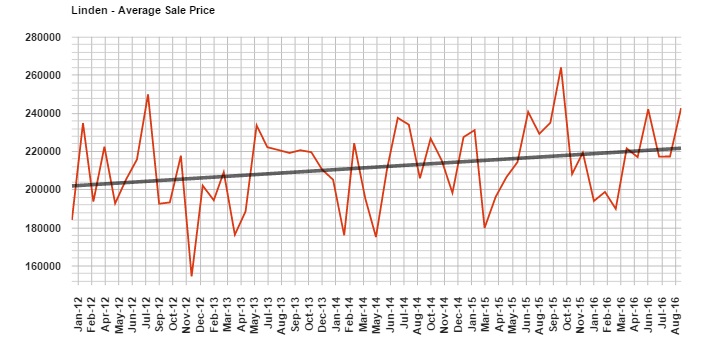 Days on Market: Homeowners who want to sell their home quickly should consult with their real estate agent to ensure that their home is being marketed aggressively, is priced competitively, and is in pristine showing condition. The average home in Linden that was sold in August was sold after 110 days on the market which is the slowest we've seen since March.
If you're thinking of buying or selling a home in Linden, Team Zuhl is here to help you every step of the way!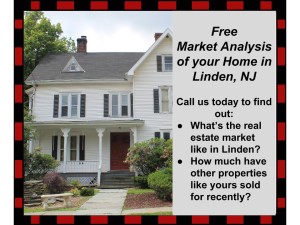 All opinions, information and data provided is deemed reliable but is subject to errors and omissions. Not intended to solicit other Brokers' clients. We cooperate with them fully.