Homeowners and home buyers in Linden are smart to learn about the real estate market to help make an informed decision about when to buy and sell a home in Linden .
Here's what's been happening lately.
Inventory:
24 homes were sold in Linden in January – compare to 21 in January , 2017.
178 homes were offered for sale in Linden in January – compared to 247 in January of 2017.
As inventory shrinks, demand for homes usually increases. This can help to raise prices and/or shorten the length of time homes are on the market.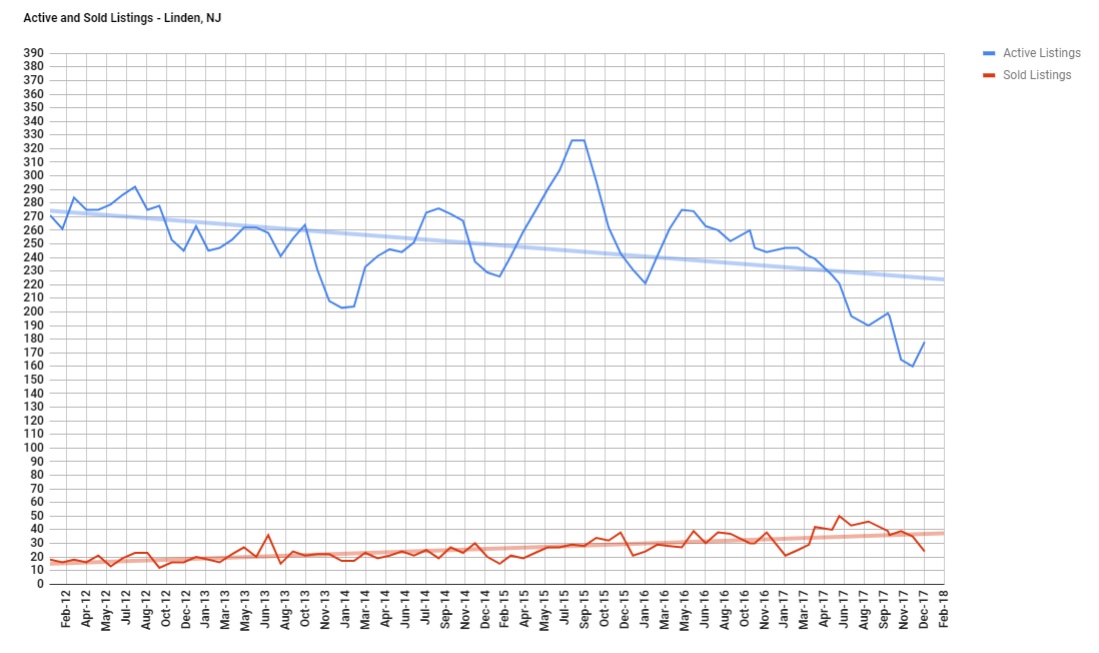 Prices:
Average sale price in Linden in January was $255,917  – compared to January  of 2017 when the average sale price was $257,838.
Average list price in Linden in January was $266,700 – compared to the 12 month average of $259,440.
Consumer confidence helps increase prices. Linden has had a slow but steady improvement in prices for several years.

Days on Market:
In January , the average sold home in Linden was on the market for 58 days – compared to 73 days in December.
Shortened Days on Market is typical in the spring so this number should be improving soon.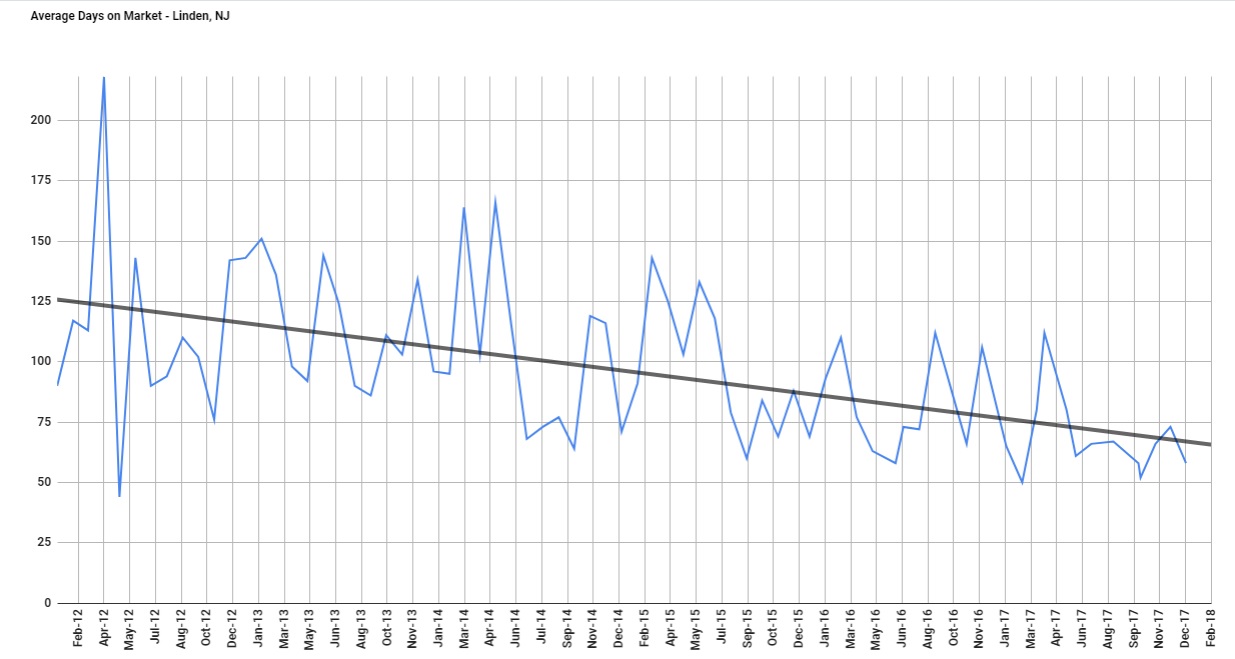 What this means for buyers:
Be educated. Learn what kind of home you want. Decide with your family members what you need in a home and what you want in a home.
Be informed. Spend some time getting to know the inventory. Learn what homes look like in your price range. Learn what home features you can afford.
Be ready. Have your pre-approval ready so that you can act quickly when you find your perfect home.
What this means for sellers:
If you're on the fence about selling your home, this may be the perfect opportunity to get the most money in the shortest amount of time.
Even in a shrinking inventory situation, you're still competing with other homes on the market. View the other homes that are offered for sale and make sure your home is the best one in its price range.
Make your home available for potential buyers.
For a video summary, please click here.
To see earlier market reports of Linden , please click here. If you're thinking of buying or selling a Linden home, please call us at 908-917-4189.