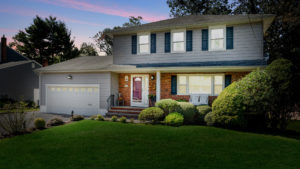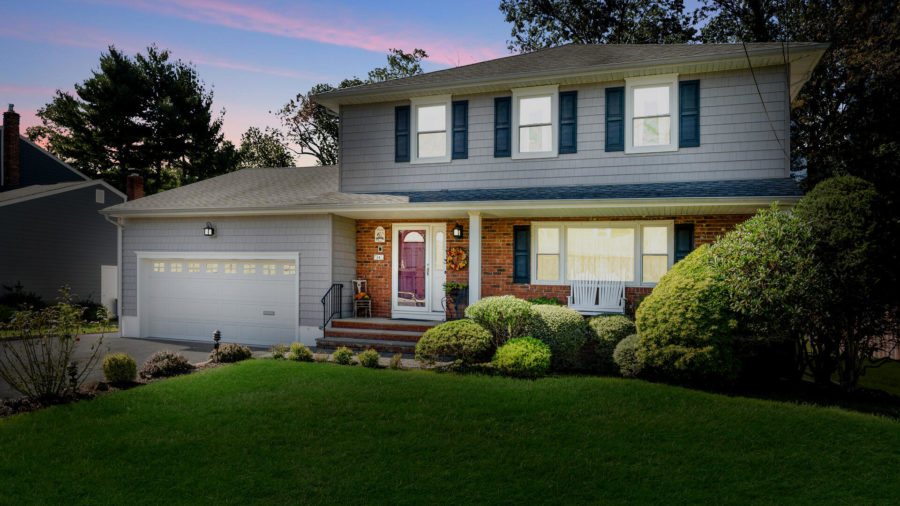 Earlier this month, we released a post on what's happening in the Cranford real estate market.  Now we'll take look at who's coming into the market.
For the last 40 years, the National Association of REALTORs (NAR) has done an annual survey of buyers and sellers to help their members know who's buying and selling, and what their motivations are.  This annual report is loaded with lots of details, but here, we take a look at some of the factors that are impacting our local markets as well as how they stack to the first report from 1981.
Buyers
In 2021, 87% of all buyers used an agent to help them with their purchases.  In 1981 this was only 82%.
In 2021, 95% percent of buyers used the internet as part of their search.  There was no internet in 1981.
In 2021 7% of buyers used the newspaper to find their home, compared to 22% in 1981.
First-time buyers are getting older.  This year, the average first-time buyer was 33, whereas in 1981 that age was 29.
Repeat buyers are also getting older.  In 1981 the average repeat buyer was 36, whereas now that age is 56, the highest age that's been recorded since records have been kept.
Down payments have changed a bit as well.  In 1981, the average down payment was 20% whereas in 2021 that average is down to 13%

This can be attributed to the many different mortgage options that buyers have today.  Most lenders offer loans with down payments as low as 3%, while there are programs for veterans and buyers in rural areas that offer 0% down payment mortgages.

In 2021, first-time home buyers made up 34% of the market as opposed to 44% in 1981.

This is up from 31% in 2020.

This year 11% percent of buyers purchased a multigenerational home.  Most were to take care of aging parents or due to adult children moving back home to save money.
14% of home buyers were veterans and three percent were active-duty service members.
28% cited the primary reason for buying was the desire to own a home of their own. For
first-time buyers, this number jumps to 65%!!
Sellers
The typical home seller was 56 years old.
For sellers, the most cited reason for selling their home was the desire to move closer to friends and family 18%

17% because their home was too small.
11% were selling because they felt that the neighborhood had become less desirable.

The average sellers lived in their home for 8 years before selling, the largest one-year change in tenure
since 1985.
46% of sellers traded up to a larger home.
28% purchased a similar sized home.
90% of home sellers worked with a real estate agent to sell their home, while only 7% sold via
FSBO, and less than 1% sold via iBuyer.
The median final sale price was %100 of the final list price, this is the highest this number has been since 2002!
Recently sold homes were on the market for a median of 1 week, a big drop from 3 weeks in 2020.
In 2021, home sellers cited that they sold their homes for a median of $85,000 more than they
purchased it, a jump from $66,000 over 2020.
92% of sellers were at least somewhat satisfied with the process of selling their homes.
68% of sellers found their agent through a referral from a friend, neighbor, or relative or used an agent they had worked with in the past.
82% of sellers contacted only one agent before finding the right agent they worked with to sell their home.
53% used the same agent to purchase a home, as sell their home.

This number rises to 85% for sellers who purchased a new home within 10 miles.

89% of sellers listed their homes on the Multiple Listing Service (MLS), the number one source for sellers to list their homes.
The average seller has recommended their agent twice since selling their home, while 27% of sellers recommended their agent four or more times!
89% said that they would definitely (74%) or probably (15%) would recommend their agent to friends or family.
Only 7% of 2021 home sales were sold as For Sale By Owner (FSBO), the lowest number since 1981.
57% of FSBO sellers knew the buyer, meaning that they sold to friends or family.
In 2021 FSBOs sold at a median price of $260,000 while homes sold when listed by a real estate agent sold for a median of $318,000.  A whopping difference of 22% more for agent-assisted sales!!
There's the data.  If you'd like more information from the report or would like information about buying or a selling home, please feel free to contact me.
All opinions, information, and data provided is deemed reliable but are subject to errors and omissions. Not intended to solicit other Brokers' clients. We cooperate with them fully.