The Gateway Chamber of Commerce held their annual gala this week and honored Samsel & Associates as the Small Business of the year!
Agent Wayne Zuhl accepted the award on behalf of Samsel & Associates and was introduced by his brother, Glenn Zuhl of Bel Giordino of Cranford.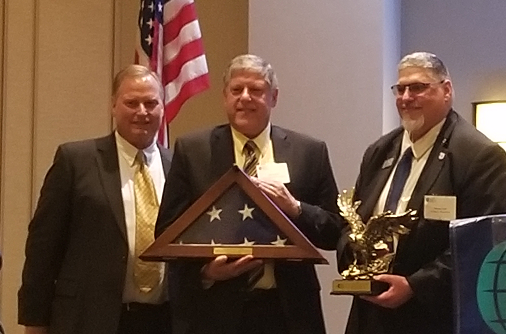 Samsel & Associates is led by John Samsel who is a model of generosity, integrity and leadership. His energy and enthusiasm are contagious – he is passionate about making people's dreams come true – not only the dreams of his buyers and sellers, but also the dreams of his agents. He inspires greatness in others. John is a big believer in giving back to the community and he built the company based on that philosophy.  Whether it's fundraising for a local PTA, sports team or charity, or volunteering time packing and delivering food for the needy, or helping with the Linden/Clark Rotary's Pancake Breakfast, just to name a few things, you're very likely to find the Samsel team helping out.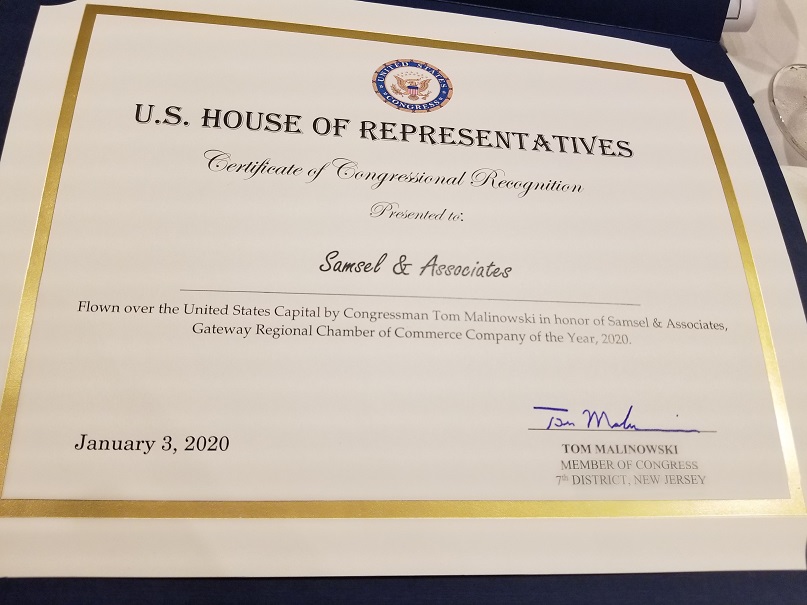 We look forward to continuing being a part of the communities that we service and we're grateful for this recognition.