If you're a homeowner in Cranford, or if you want to be one, what tricks or treats are ready for you this Halloween?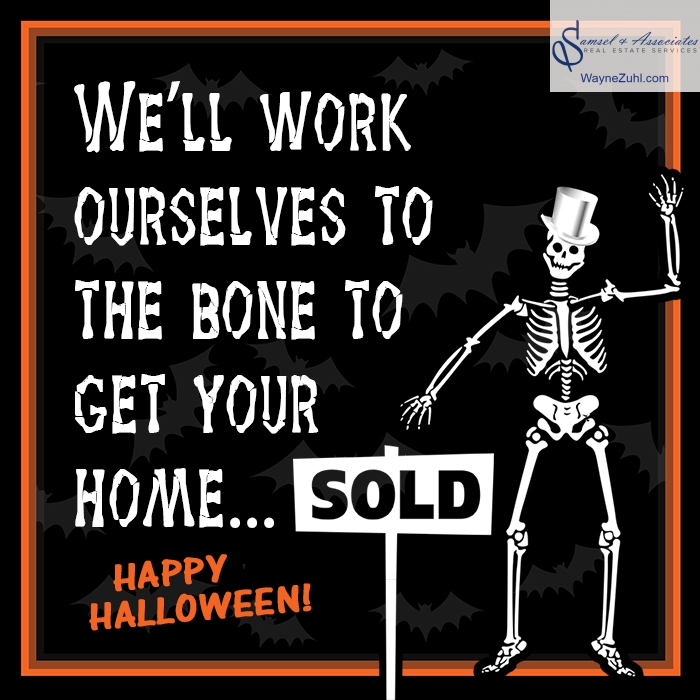 The Cranford real estate market has all the information you need to keep your head. Home ownership continues to be the largest indicator of personal net worth. We analyzed the inventory, prices, and length of time it takes to sell a home.
The inventory in Cranford has dropped below summer highs but isn't down to winter lows yet. Sales were slow  in September – only 14 homes were sold making it the slowest month since March of '19. Prices are down also – the average sale in September was $470,000, the lowest average sale price since March. We've entered a buyers market in Cranford, something we haven't seen for a while.
To read a complete analysis of the Cranford real estate market, please click here.
To learn more about the real estate market in Cranford, please read our earlier market reports here.  For more information on how Team Zuhl can help you, please click here or call us at 908-917-4189.