Happy New Year!
As 2017 comes to a close, let's look back on the year in Cranford real estate and see how the 2017 real estate market in Cranford compares to previous years.
Inventory
Cranford home buyers had slim pickings in 2017 with an average of only 77 homes on the market at any given time. This is by far the lowest average inventory Cranford has had for many years – back in 2015, the monthly average inventory was 105 houses!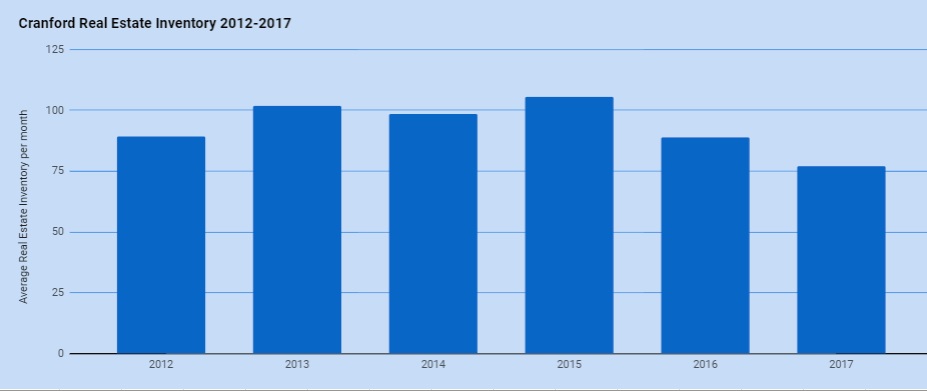 Despite the low inventory, buyers still managed to make a few deals this year. A total of 271 homes were sold in 2017 – more than any of the previous 5 years. Of course, as sales increase in pace, inventory will continue to drop and, before you know it, we have a strong sellers market here in Cranford.
Prices
The average list price in Cranford in 2017 was $516,254, up 6% from 2016 and higher of any of the past 5 years. The average sale price in Cranford in 2017 was $483,897, up 12% from 2016 and higher than any of the past 5 years. This is making it harder and harder for buyers to buy a home in Cranford, and home sellers are continuing to make a higher return on their investment when they sell.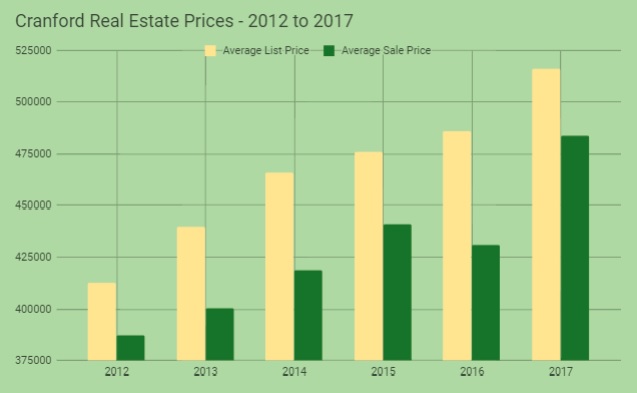 Days on Market
With a strong sellers market, it's no surprise that the average days on market in Cranford in 2017 was only 39.5 days – the fastest in many years and 13% faster than 2016.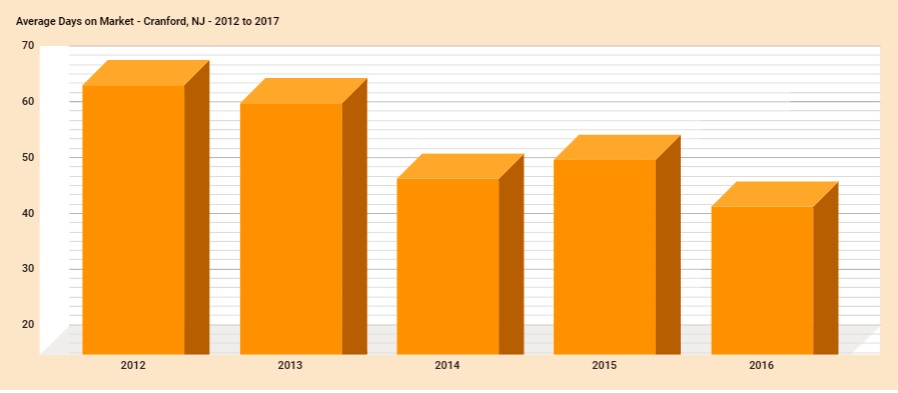 What this means for buyers:
Be educated. Learn what kind of home you want. Decide with your family members what you need in a home and what you want in a home.
Be informed. Spend some time getting to know the inventory. Learn what homes look like in your price range. Learn what home features you can afford.
Be ready. Have your pre-approval ready so that you can act quickly when you find your perfect home.
What this means for sellers:
If you're on the fence about selling your home, this may be the perfect opportunity to get the most money in the shortest amount of time.
Even in a shrinking inventory situation, you're still competing with other homes on the market. View the other homes that are offered for sale and make sure your home is the best one in its price range.
Make your home available for potential buyers.
To read more about the real estate market in Cranford, please read our earlier market reports here.  For more information on how Team Zuhl can help you, please click here or call us at 908-917-4189.