The housing market is thriving in Cranford!  Many homes are on the market for only a few days before the bidding wars start.
Buyers and sellers in Cranford need to understand the current real estate market in Cranford and be able to compare it to the past real estate market to identify any trends or patterns that may impact their home purchase or sale. This is what you need to know for October, 2016.
Inventory: There are currently 93 homes offered for sale in Cranford. Thirty one homes were sold in September.  You can see from the graph below that inventory in Cranford varies seasonally. This summer's inventory did not reach the highs that we've seen in earlier years which created a strong sellers market in Cranford in which homes were selling quickly.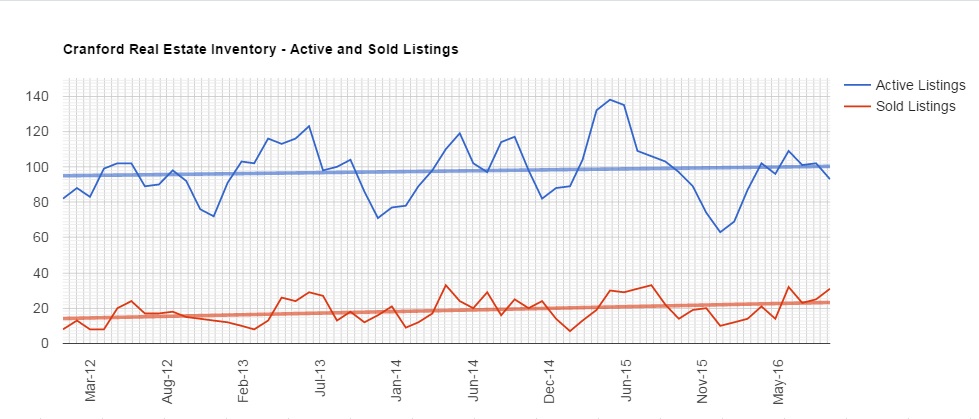 Prices: The average home sold in Cranford in September was sold for $455,519. Low inventory and high buyer interest in Cranford this summer helped to drive prices up.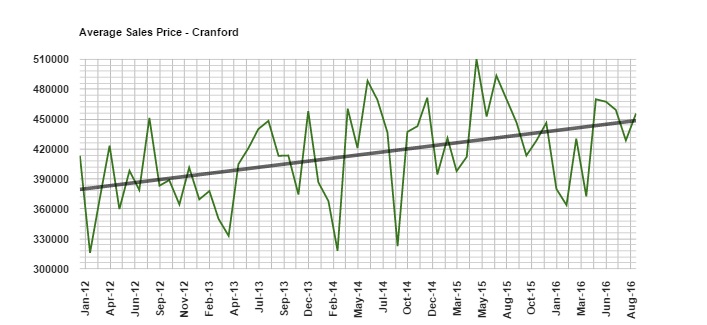 Days on Market: The average home in Cranford that was sold in September was sold after 34 days. This summer has seen the fastest sales that Cranford had experienced in many years.
If you're planning on selling your Cranford home, call Team Zuhl today for a free comparative market analysis of your home. If you're thinking of buying a home in Cranford, call us today!
All opinions, information and data provided is deemed reliable but is subject to errors and omissions. Not intended to solicit other Brokers' clients. We cooperate with them fully.